shortlisted for 5 awards at the 2016 society of garden designers awards
Andy Sturgeon Design are pleased to announce we have been shortlisted for 5 awards at this years Society of Garden Designers Awards.
The shortlisted projects are:
Sussex House (Medium Residential Garden Award)
Also shortlisted for RIBA House of the Year this contemporary house and garden sits on a ridge facing the South Downs. The spectacular setting means it is futile to endeavour to compete with nature so the design brings the landscape right up to the building and keep things simple.
Garden Rooms (Large Residential Garden and Hardscape Awards)
This arts and craft building needed a garden that would visually anchor it to its surroundings. The garden became a series of interconnected rooms in arts and craft style with the garden becoming wilder further away from the house and into the surrounding landscape.
Riverside Garden (Small Residential Garden Award)
With impressive views of the Thames at Putney, the client wanted a sleek and sophisticated family garden for relaxing and entertainment that made the most of the riverside location.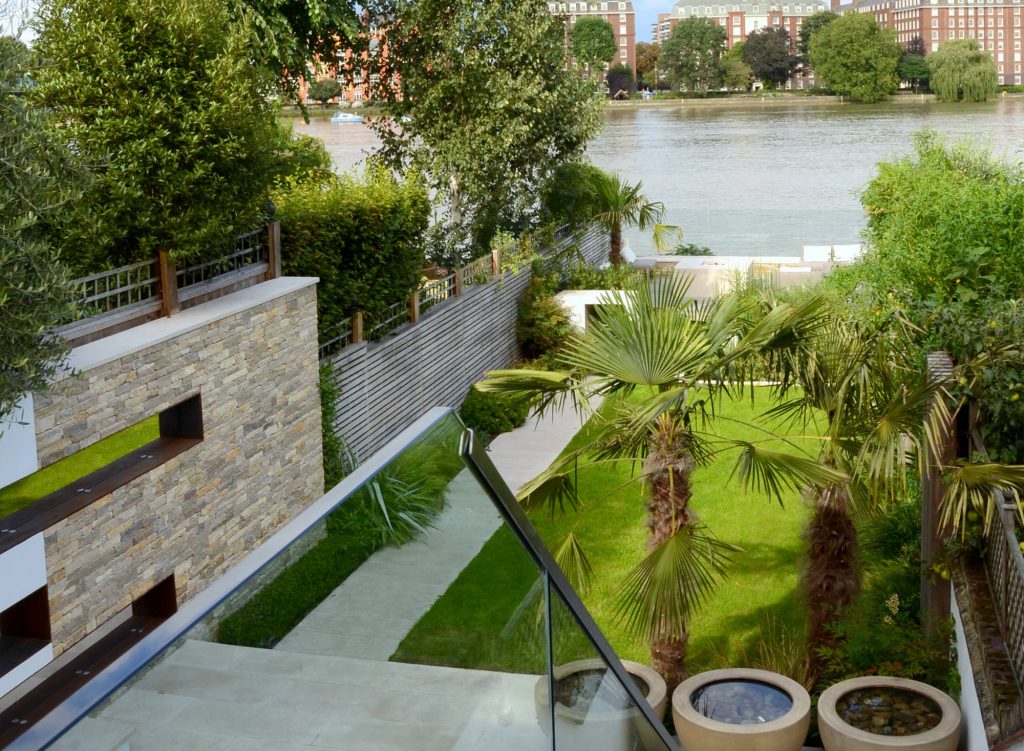 Yalta (Paper Landscape Award)
This challenging project was for a steeply sloping site in Ukraine which has flash floods in the winter and is extremely dry in the summer. The design needed to create a series of spaces that connected the main house, guest house and children's house whilst providing entertainment spaces for the owners. The was ultimately as not built due to the Russian economy and war in Crimea.