About me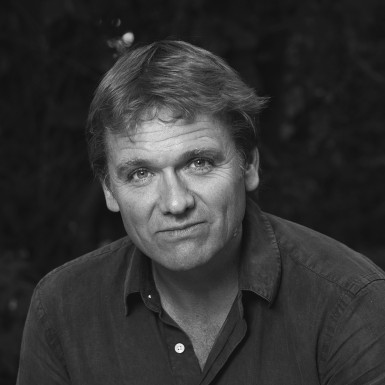 "I've worked on gardens all around the world, from tiny roof terraces to large rambling estates. I adore the space and freedom of designing large rural country gardens just as I relish the challenge and excitement of designing for the urban environment."
andy sturgeon
Principal
Dip (Landscape) FSGD, CMLI, Founded practice in 1988
Andy is one of the UK's leading garden designers. He is a Registered Member and Fellow of the Society of Garden Designers. His modern designs are a fusion of traditional materials and contemporary styling that have become known for their timeless architectural qualities, innovative planting and sculptural characteristics.
At Andy Sturgeon Design, our commissions range from private roof gardens to interesting and iconic commercial projects including public spaces and country estates all over the UK. We have carried out international projects in Russia, Hong Kong, Rwanda, Europe and the Middle East. Our work is frequently featured on television and in books, magazines and newspapers worldwide.
Andy has won nine RHS Gold medals at Chelsea Flower Show in 2005, 2006, 2007, 2008, 2010, 2012, 2016, 2019 and 2022. He was also awarded the coveted 'Best in Show' award in 2010, 2016 and 2019. Both The Sunday Times and House & Garden magazine place Andy in the Top Ten list of landscape designers in Britain, with recent accolades including Gold Awards from Singapore, Korea and Philadelphia and three of the top awards from the UK's Society of Garden Designers in 2014. Other awards span Health Care, Lighting and Swimming Pool Design with Principal Awards from the British Association of Landscape Industries (BALI) in 2005, 2007, 2008 and 2009 and the Supreme Award from the Association of Professional Landscapers in 2007. Andy also won two International Gold awards from the American Association of Professional Landscape Designers.
Andy lectures around the world. He is a published author, journalist and broadcaster and an active commentator in the international garden design sector. He frequently sits on judging panels for a broad range of design genre ranging from architecture to hotel & bar design.
Andy has presented gardening programmes for all the major channels including Chelsea Flower Show for the BBC since 2005. He is a freelance journalist and has been a columnist for The Guardian, Daily Mail, Daily Express and The Sunday Times. His first book 'Planted' shook-up the world of garden publishing with its ground-breaking approach and fresh outlook. His second book 'Potted' helped revitalise the tarnished image of indoor plants by positioning them as stylish, indispensable features of interior design. More recently, he published the widely acclaimed 'Big Plans, Small Spaces'. A book on larger landscapes is on its way.
Before graduating from the Welsh College of Horticulture in 1987, Andy worked at The Royal Horticultural Society Garden Wisley, and as a landscape gardener. Andy has travelled extensively in order to observe gardens and plants in their natural habitats. Highlights include a plant hunt in Madagascar and a seed collecting expedition in Kenya for the Millennium Seed Bank.
"Good design is mostly about observation, so travel has shaped me and my career enormously. Seeing different natural plant communities, architectural styles and cultural idiosyncrasies are hugely important, but so too is meeting different people and understanding what makes them tick. Psychology and understanding the client plays a big role in garden design." – Centurion Magazine
If you're interested in finding out more, contact us today. You can also take a look at our News page for updates on our latest projects and more.