sussex house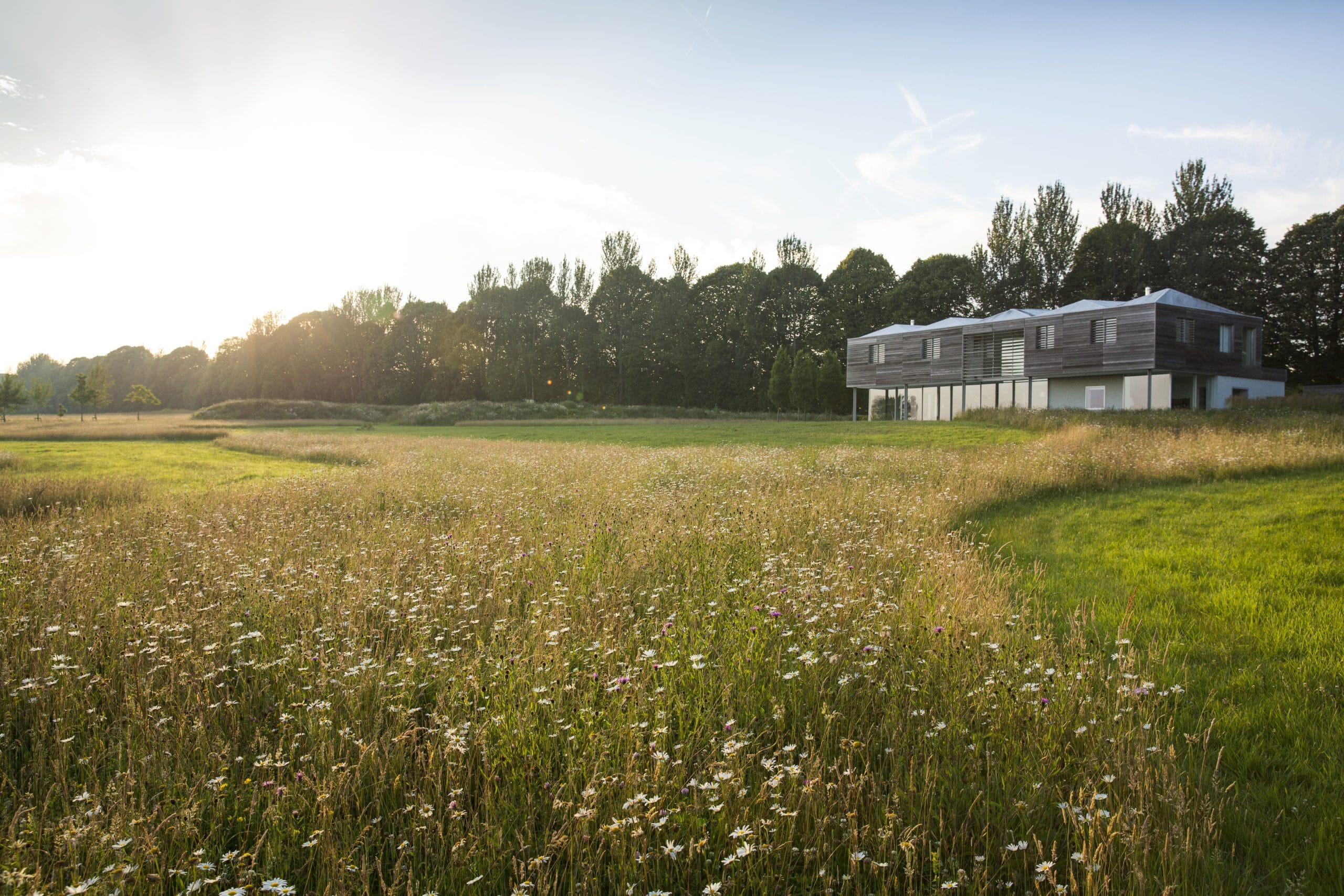 pulborough, west sussex
award: shortlisted riba house of year 2015
completed: 2015
client: private
architect: wilkinson king
size: 3 hectares
photography: andy sturgeon
Short-listed for the RIBA House of the Year Awards this unique contemporary house sits on a ridge facing the South Downs.  In a spectacular setting such as this it is futile to endeavour to compete with nature so I chose to bring the landscape right up to the building and to keep things simple.  Trees were strategically positioned to obscure the few buildings in the near distance, post and rail fences which interfered with the views were removed and wild flower meadows were planted in the old paddocks.
The previously arrow straight driveway was rerouted to curve through copses of newly planted trees thus offering glimpse views of the house in the English Landscape tradition of a parkland approach to a significant country house.
The arrival courtyard and garden sitting behind the house were laid out on a grid to reflect the geometry of the architecture.  Views out from the house in all directions were carefully considered and constructed and a variety of spaces for dining and lounging were set within the heavily planted garden.