st. john's wood square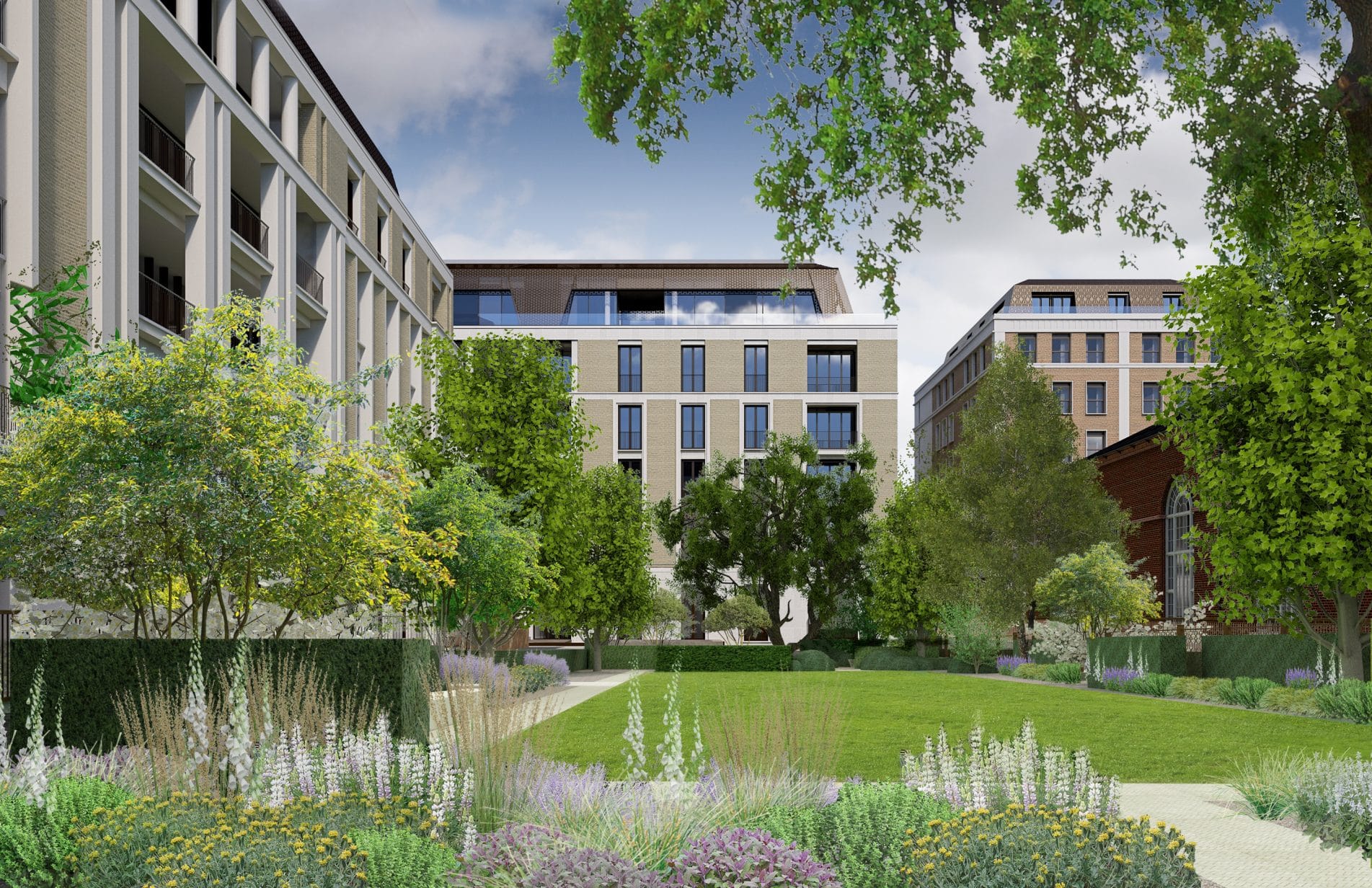 the city of westminster, london
completed: under construction, expected completion 2022
client: st. johns wood square ltd
lead architect: squire and partners
architect (the riding school): wilkinson eyre architects
size: 2.2 hectares
St. Johns Wood Square is a unique residential development in the heart St John's Wood, London's original garden suburb.
The site was once home to King's Troop Royal Horse Artillery and is located on the edge of St John's Wood Conservation Area. This rich heritage and contextual relationship is celebrated through the reinterpretation of Georgian architecture within a modern English garden setting. The restored grade II listed Riding School building offers an additional layer of history and interpretation to the site and provides spa and leisure facilities for residents.
The proposed public spaces, front gardens and street trees weave the development into its context, framing and enhancing views across the site with a diverse palette of blossoming trees and shrubs. Integrated artwork and bespoke detailing create a strong identity and sense of place.
ASD are involved in all stages of design and implementation, including successfully securing planning permission for the scheme in 2014.