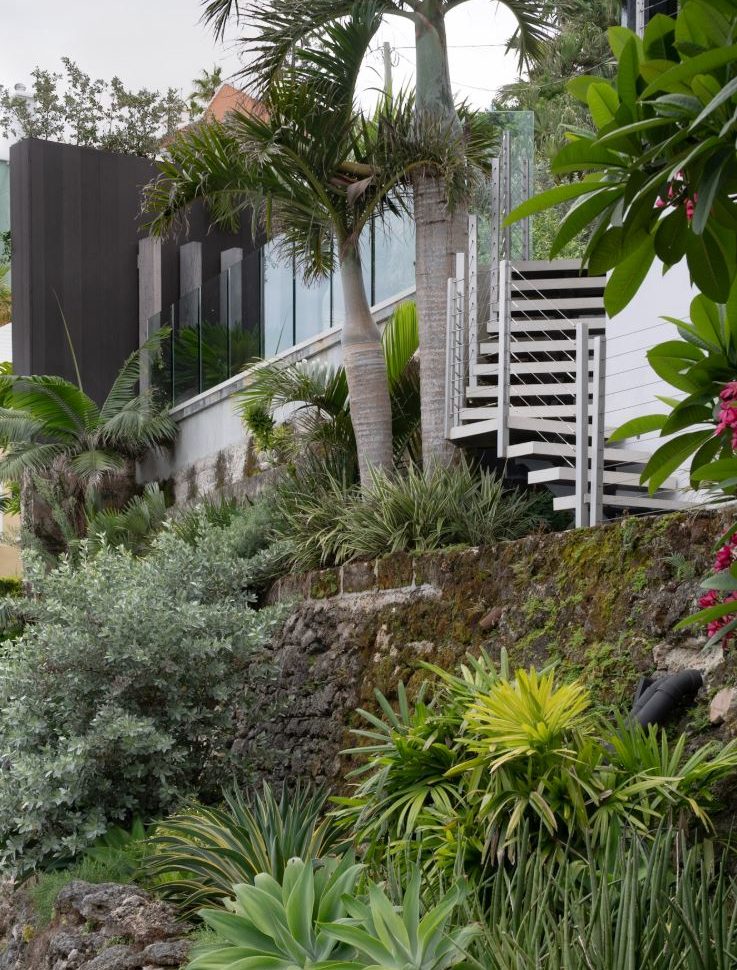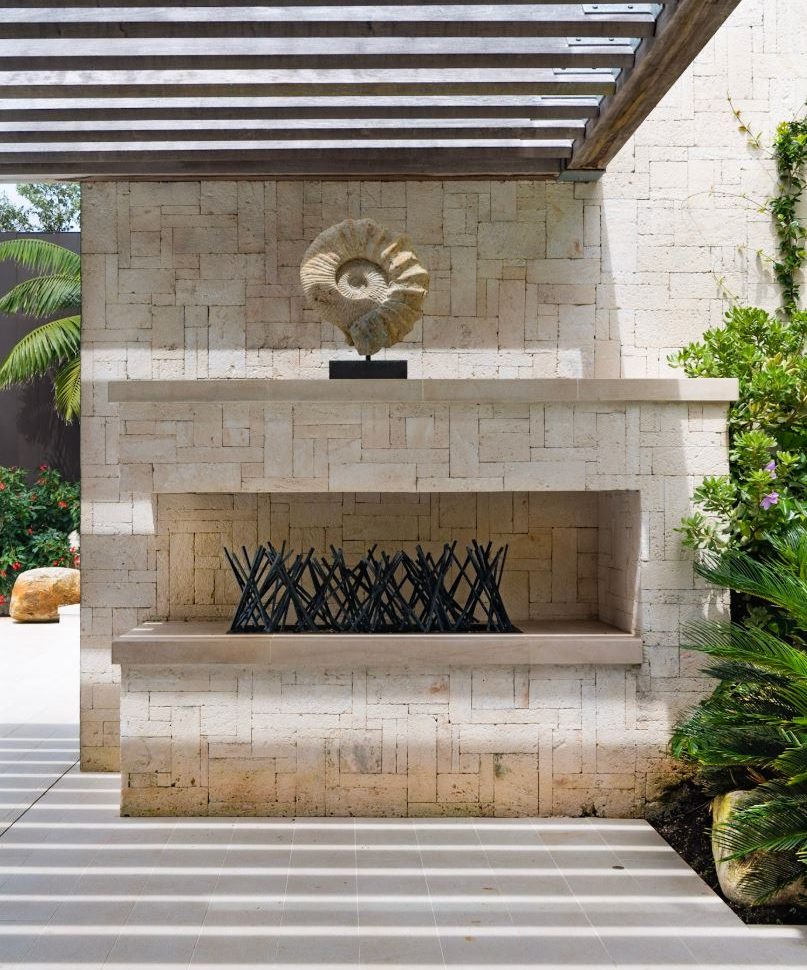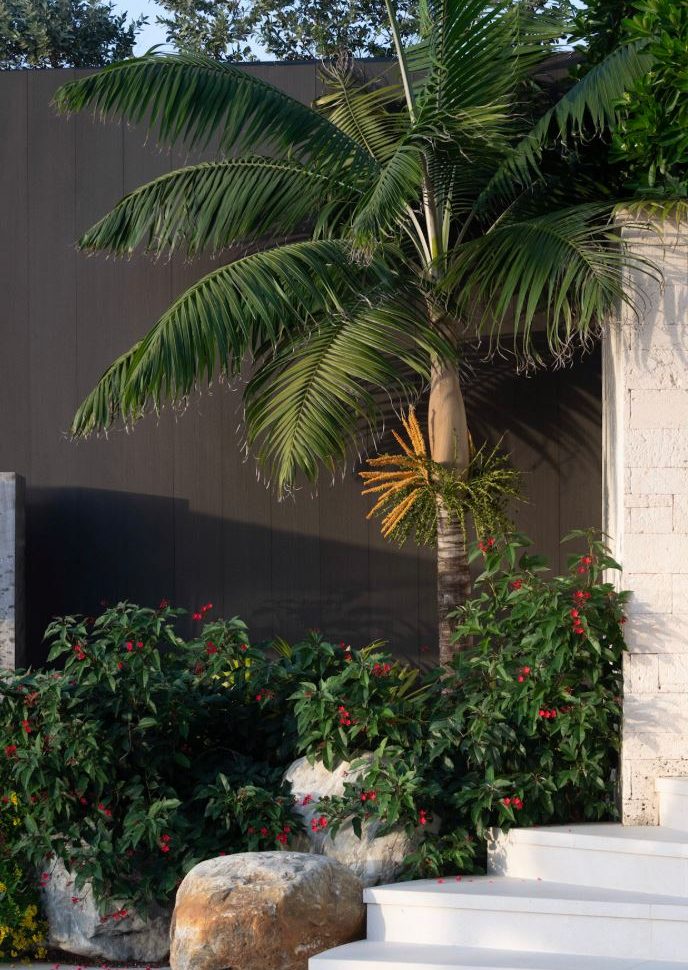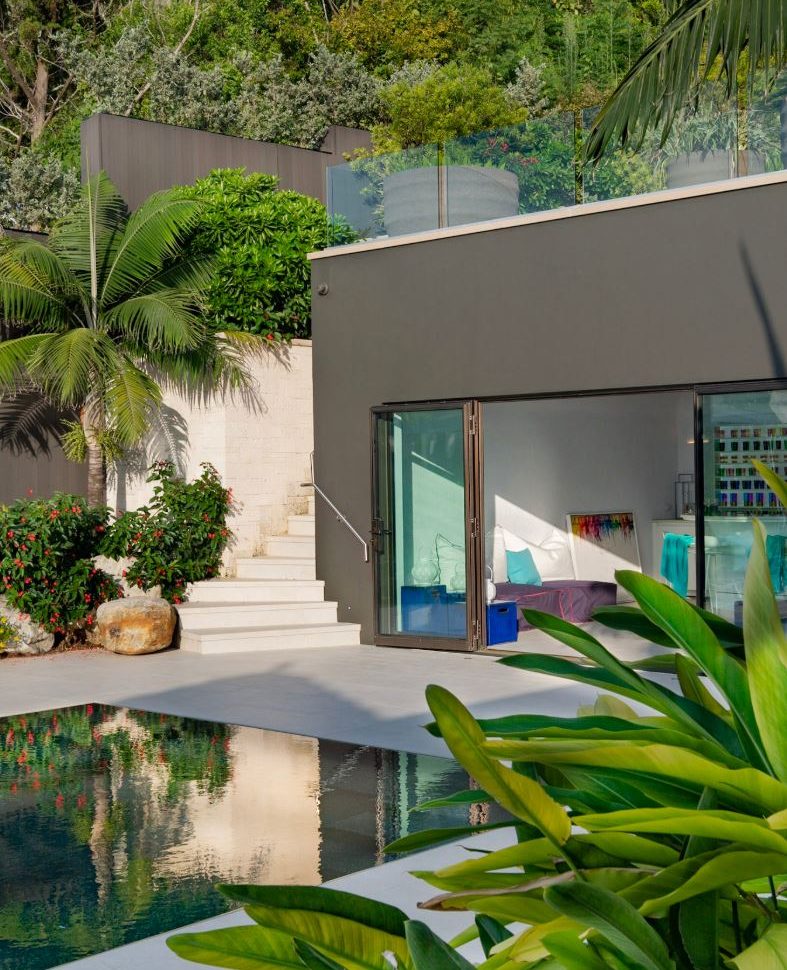 Bermuda
Winner of the Society of Garden Designers 2020 International Garden Design award.
The existing house was carved into the coral rock on a small plot and the outcome was quite claustrophobic.
The brief was to make a contemporary garden for entertaining that was less cramped and to allow the house to sit more comfortably within its plot with better connection between inside and out. Lighting was to be an important consideration as were the views.
As well as designing the garden we rerouted the steps to the front door, expanded the drive, reworked the veranda, pergola structure and boundary walls. We were also involved in the external finishes of the cave bar. The barbecue was a client purchase after the garden was finished.