andy sturgeon to design new horatio's garden at musgrave park hospital, belfast
The garden will provide much needed sanctuary for patients and visitors at the spinal injury and amputee rehabilitation units at the hospital.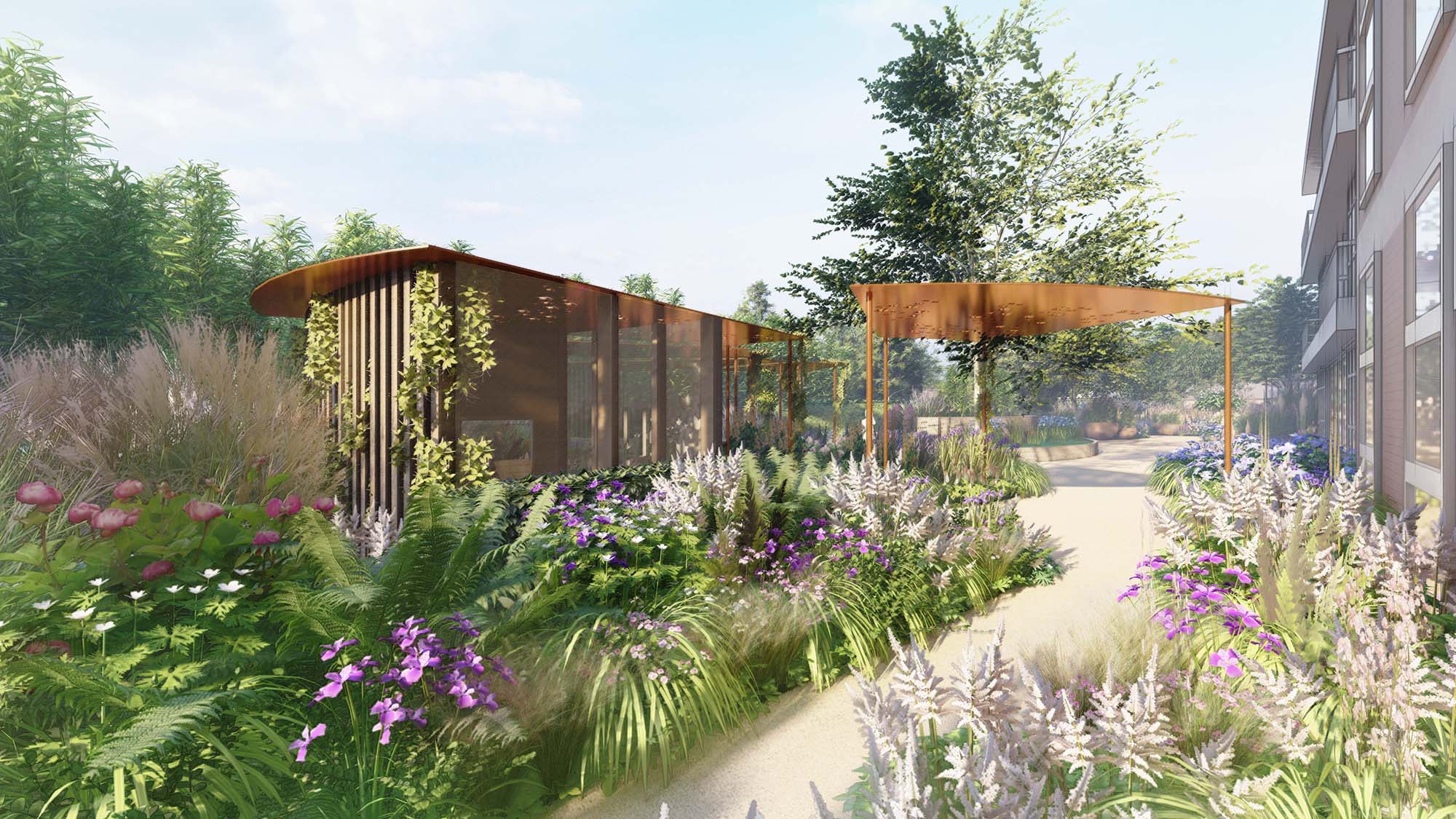 The garden has been designed to be viewed from both inside and out, providing a green respite to the medical surrounds. The wraparound layout has been designed to disguise the angular geometry of the space and will include generous planting to distract from the surrounding buildings.
Designed as both a nature filled sanctuary as well as a space for therapy and socialising, the garden has many features, including a timber clad garden room with green roof and dedicated Boccia court (a first for any Horatio's garden).
For gathering with friends and family, there is an open area with parasols, or for those wanting more privacy there are cosy sheltered seating pods.
At the heart of the garden is the opportunity to connect with nature, visitors can enjoy the calming woodland paths, or indulge in horticultural therapy with the opportunity to grow edibles or cut flowers in the dedicated greenhouse. And for those needing just to enjoy the atmosphere and escape from the hospital environment, there will be a tranquil reflective water feature ensconced in rich swathes of sensory planting.
This garden will provide the opportunity for the charity to host events and workshops throughout the year and will be the perfect haven for both patients and their families.
Image credit Andy Sturgeon Design