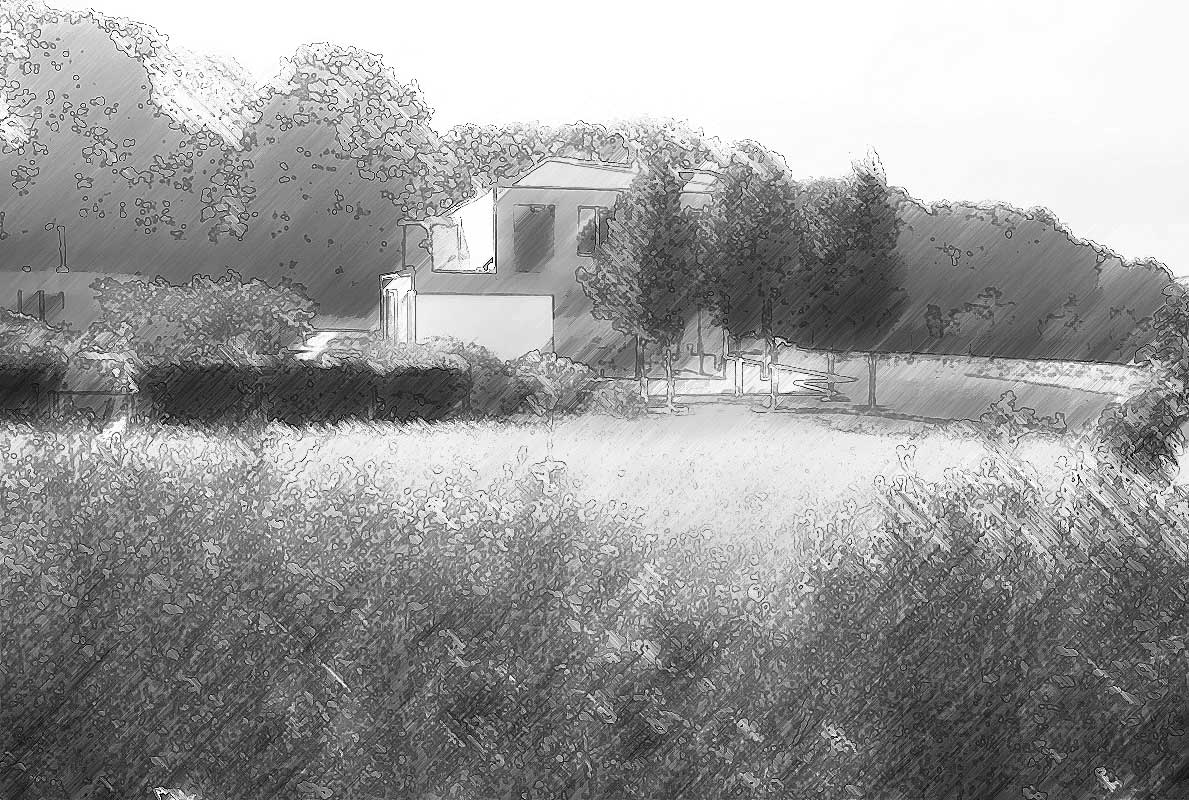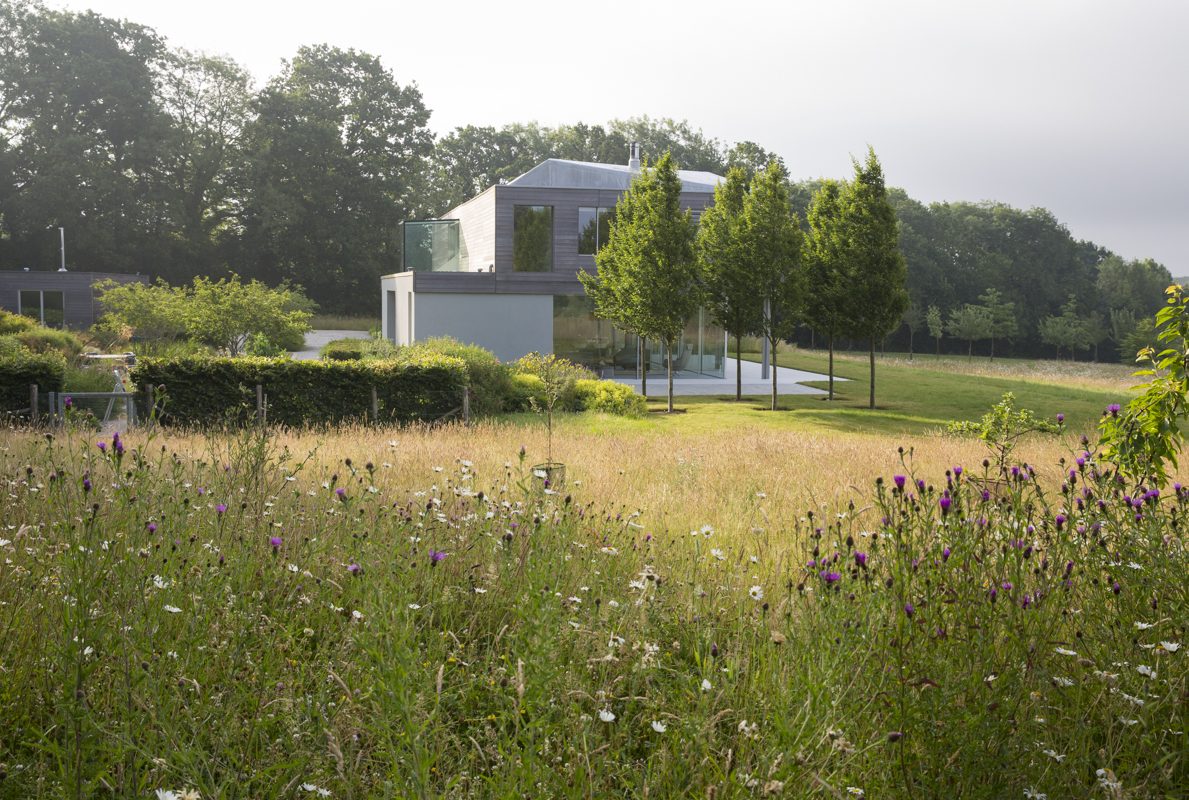 Andy Sturgeon Design

Award Winning
Garden Design in Essex
Creating Places
Andy Sturgeon is one of the UK's most decorated and experienced garden designers. Known for being able to expertly blend traditional materials and contemporary styling to create personal and unique landscapes, Andy and his team create timeless garden designs for both private and commercial clients.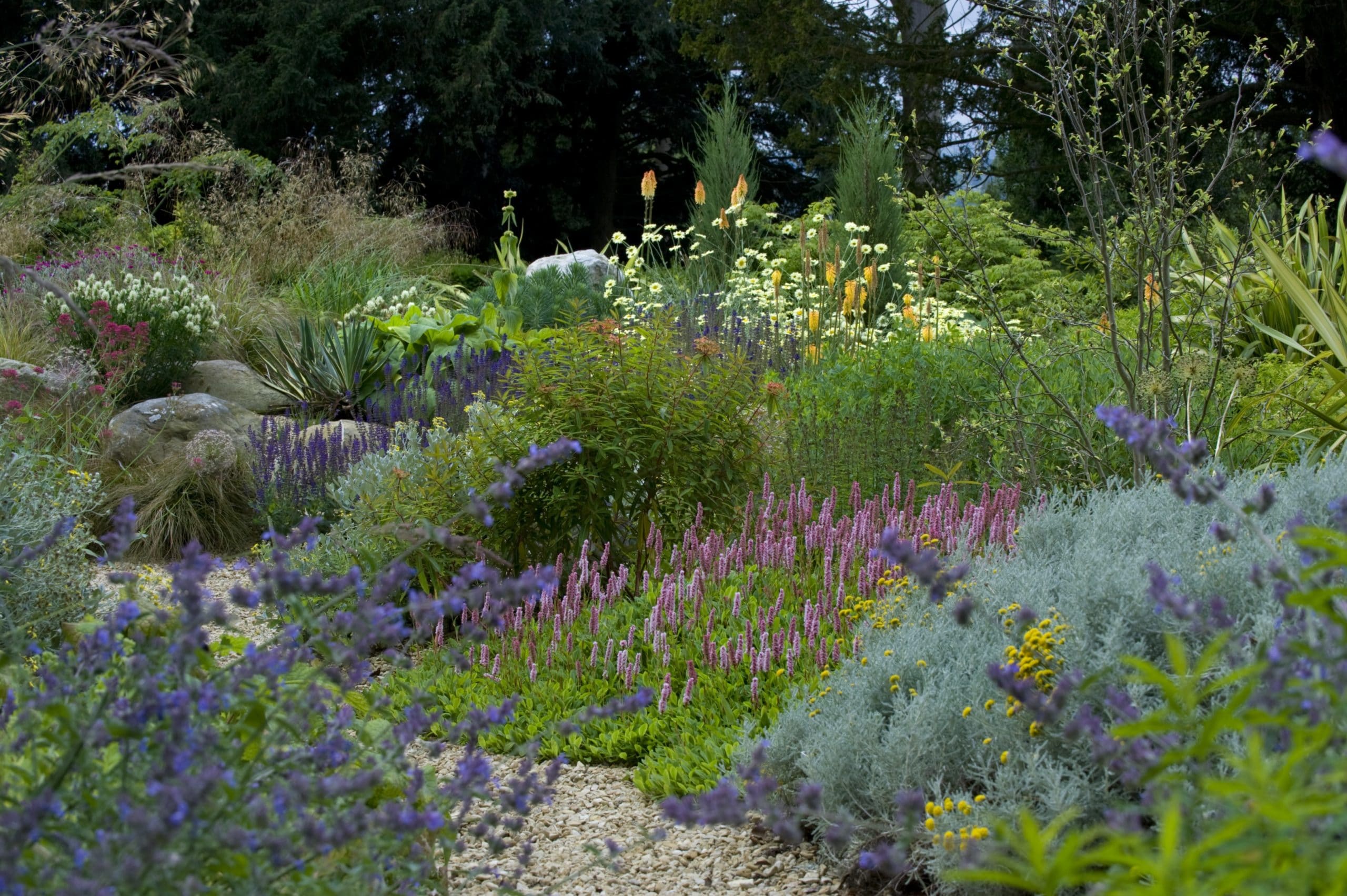 Internationally Acclaimed
Andy has won the RHS Chelsea Flower Show's "Best Show Garden" award 3 times in addition to winning 8 gold medals at the show. Away from the UK, Andy has won international garden shows in Singapore, South Korea, The USA, Russia and Italy.
Our highly-skilled multi-disciplinary team comprises landscape architects, urban designers, accomplished horticulturalists and garden designers allowing us to work across a range of scales and locations.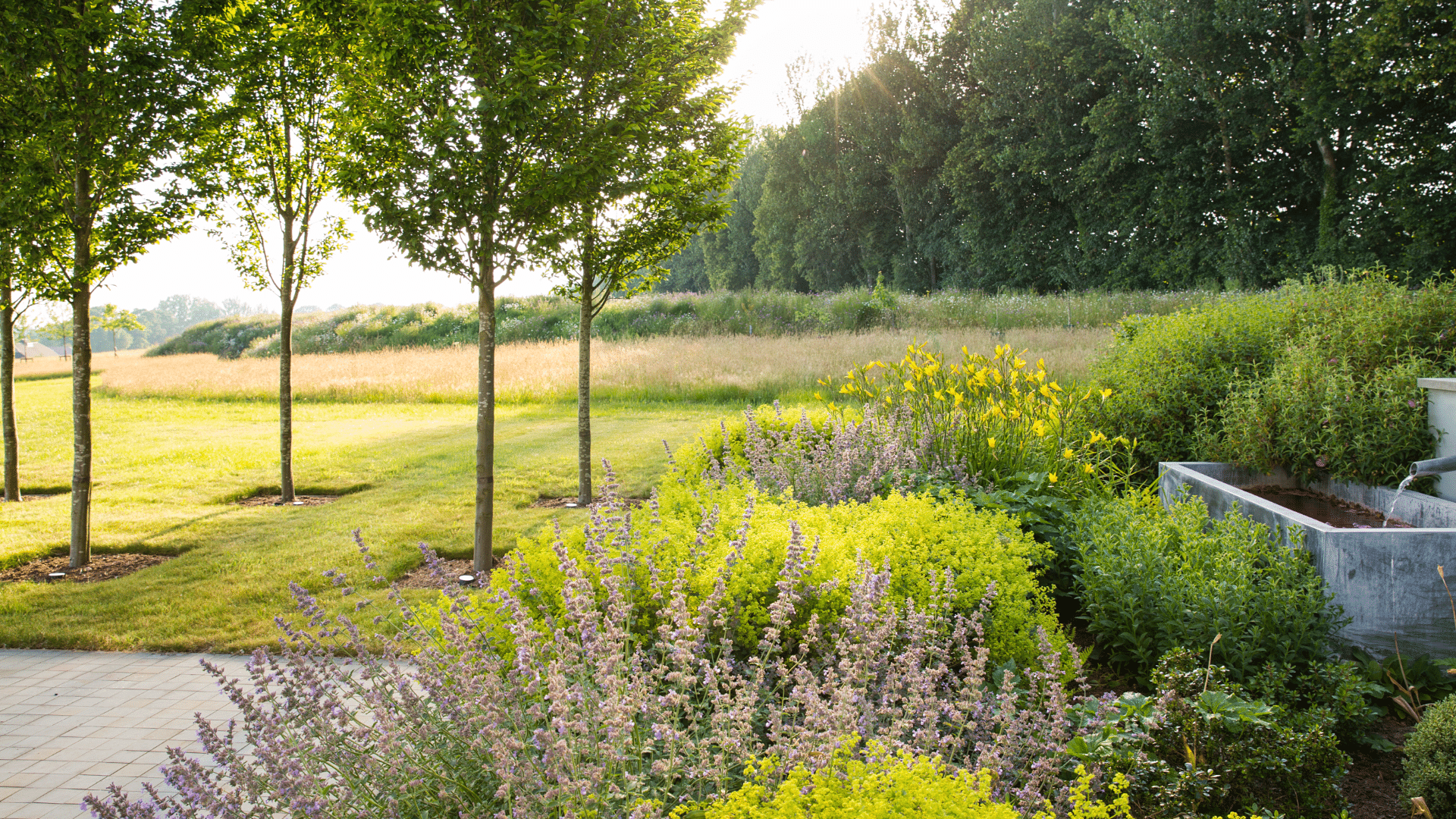 Essex
Founded on a passion for design excellence and meticulous attention to detail, our work ranges from the classical to the contemporary. Essex is the driest county in England. Our approach provides sustainable solutions to create places for you that work in harmony with the wider environment.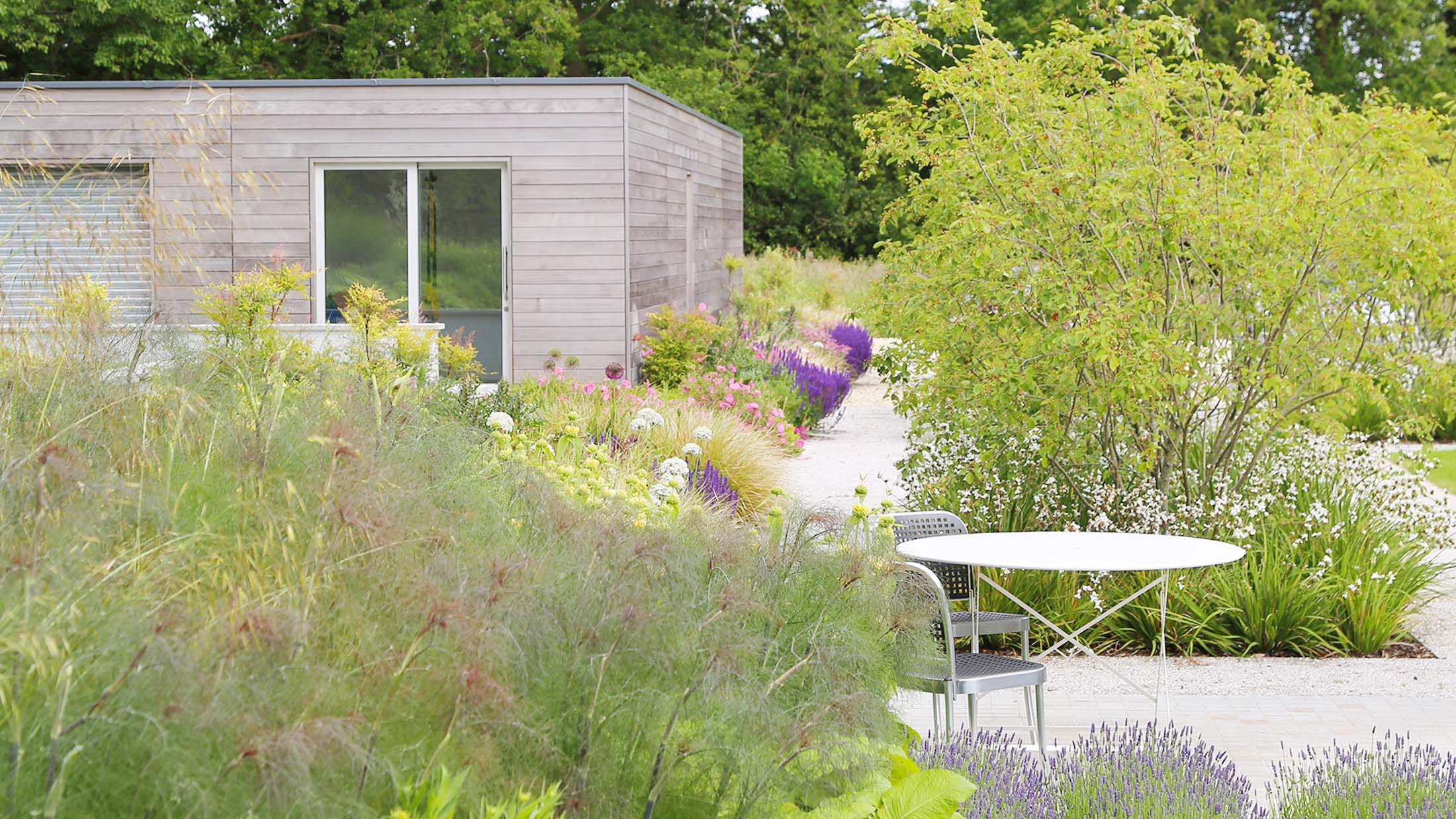 How we work
Whether it's a private or commercial commission, Andy will work closely with you to help develop your garden and landscape project to achieve a sympathetic and masterful final design.
Every step of our landscape and garden design process is planned with care and unrivalled attention to detail. From the initial brief to your project's completion, Andy and the team are constantly on-hand for advice and support. There are six key stages involved, these include:
A personal brief
Survey
Design concept (your design concept is presented in an A3 bound book with embossed personalised cover, rich in quality images of every aspect of the project
Detailed design
Planting
Tendering
about Andy
About Andy
Andy Sturgeon Design was founded in 1988 by global award winning designer, Andy Sturgeon. Since this time, Andy has travelled around the world to analyse and observe gardens and plants in their natural habitats to further inspire his garden designs. Notable mentions include a plant hunt in Madagascar and a trip to Kenya to collect seeks for the Millenium Seed Bank.
Andy has worked on several prestigious projects both in the UK and across the world. Some of his high profile commercial projects include:
Battersea Power Station
Great Ormond Street Hospital
Lillie Square
Earl's Court
The National Trust's Beningbrough Hall
see Andy's process
Our garden design process
Our process begins with arranging a personal consultation with Andy. Here, you will discuss your garden design ideas and plans, which can be conducted in person or over video call depending on your preference. Each stage of the process, from the brief to the garden's completion is meticulously planned, with Andy personally overseeing the project.
Brief
During the early stages, Andy will speak with you to get an understanding of what you hope to achieve with your outdoor space. This can be done in person or over video call. Andy will then begin developing a bespoke written brief which will detail the full breakdown and explanation of his proposed design process. This will also include how the work will be performed as well as the costs.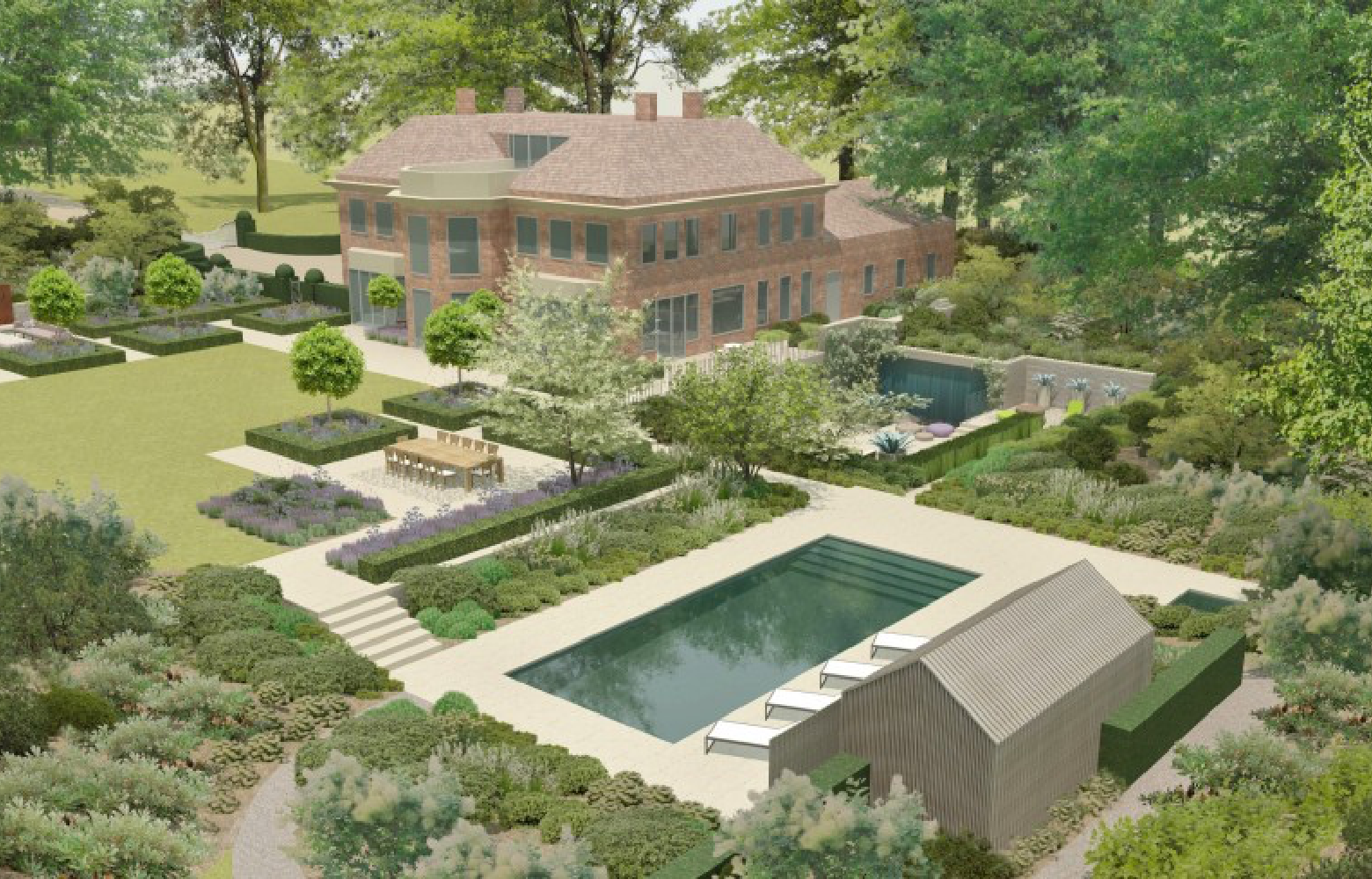 Survey
Surveying is a crucial part of the overall process. The survey forms the basis of your design and involves professionally surveying level changes, buildings, trees, utilities and services to ensure your proposed design is structurally sound.
Andy will return to the site to perform a full photographic survey and analysis once the surveying has finished. This process will further complement and ultimately confirm the initial design concept.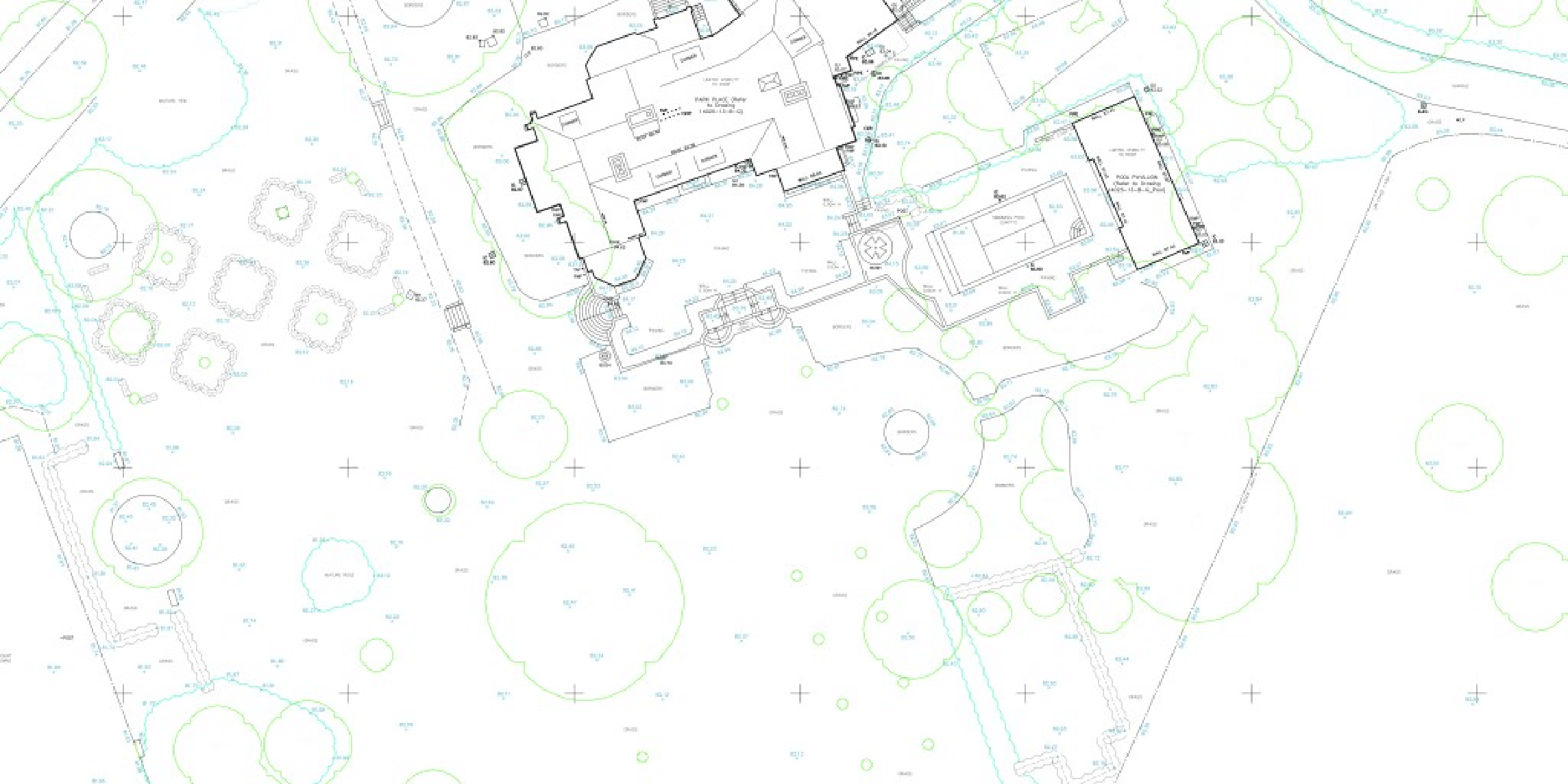 Design concept
After the survey has been completed, Andy will present you with a fixed fee for an initial proposal. This proposal is presented in an absolutely stunning and utterly bespoke A3 book. Inside, you will find hand-drawn illustrations of your garden design, alongside 3D visuals, CGI precedent photos and an overall plan that describes in fine detail, how your garden or landscaping project will look. We take great care to provide a plan that is personalised to your exact demands and requirements.
However, these plans are by no means final and you will have the opportunity to discuss any changes or alterations with Andy and his team before a final design is confirmed.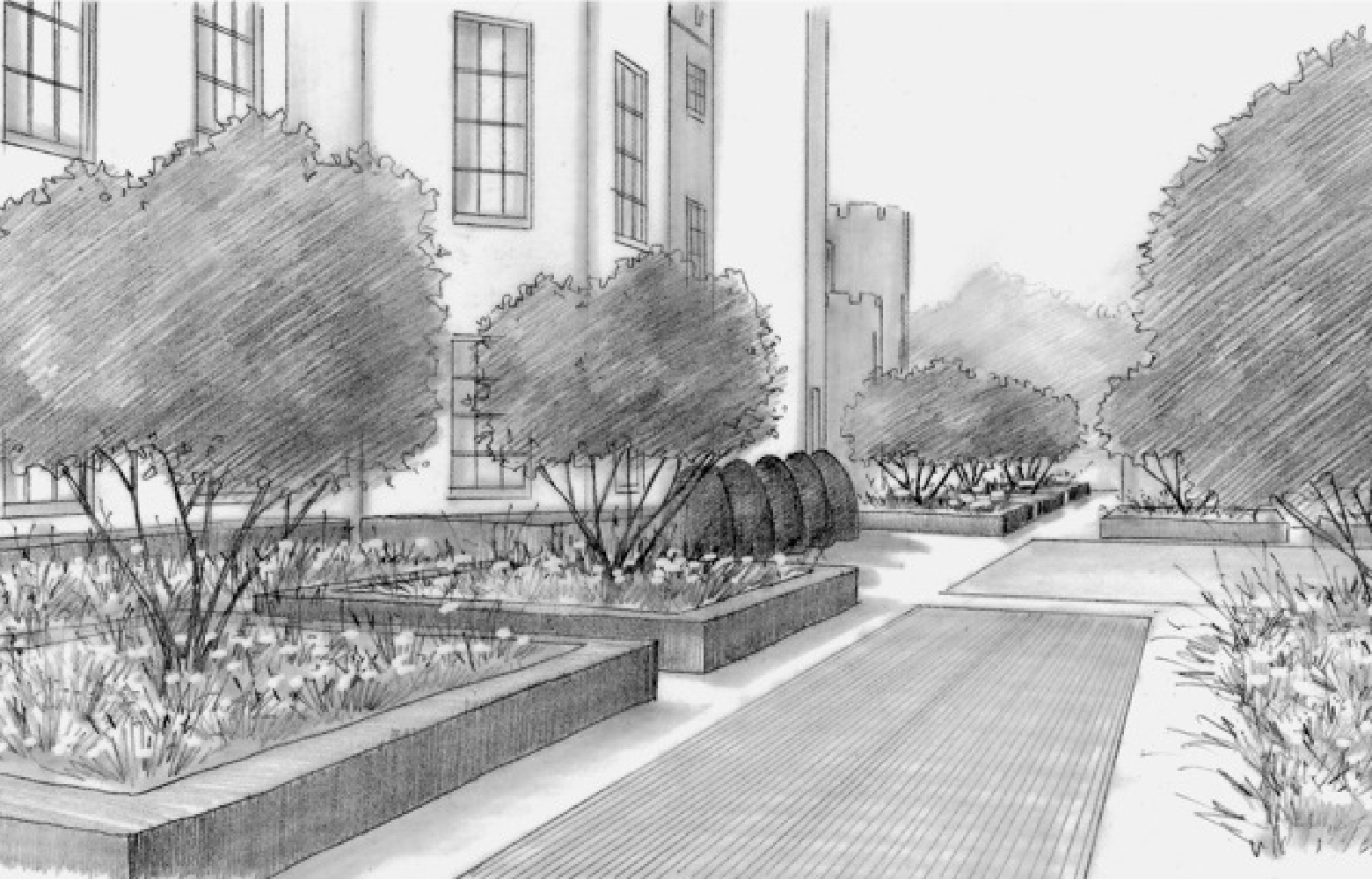 Detailed design
The detailed design is the final A3 book that includes any and all changes and alterations mentioned in the previous stage. Every single detail, big and small is covered in this final design, from gate hinges and lighting schemes to water features and seating areas.
This final plan will accurately reflect the cost and build process.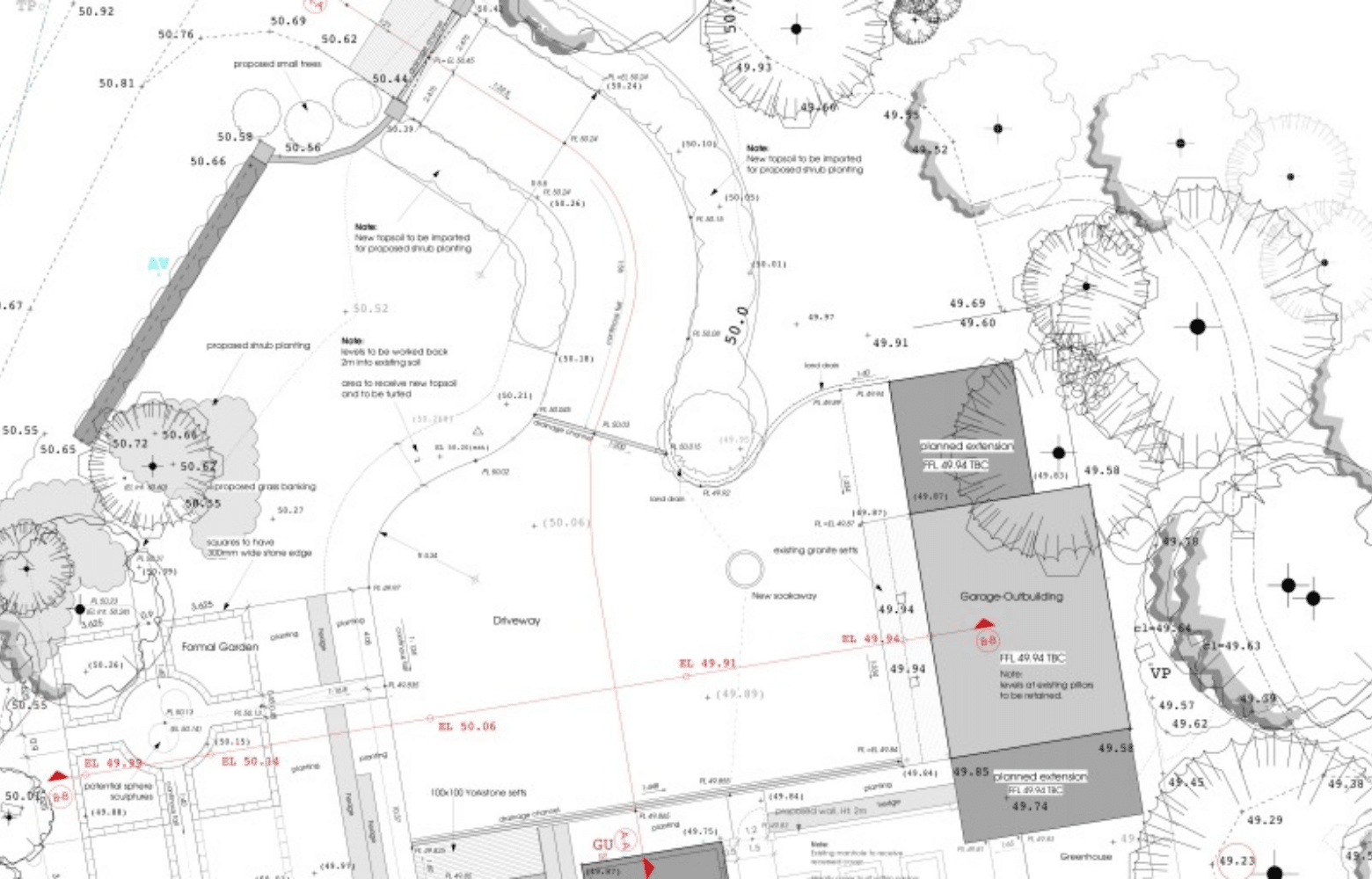 Planting
The planting stage is usually covered in the design stage but for clients who wish to remain closely involved in the planting process, you will be able to work with Andy to oversee this. If you are happy to entrust the team with the whole planting process, this can of course be arranged.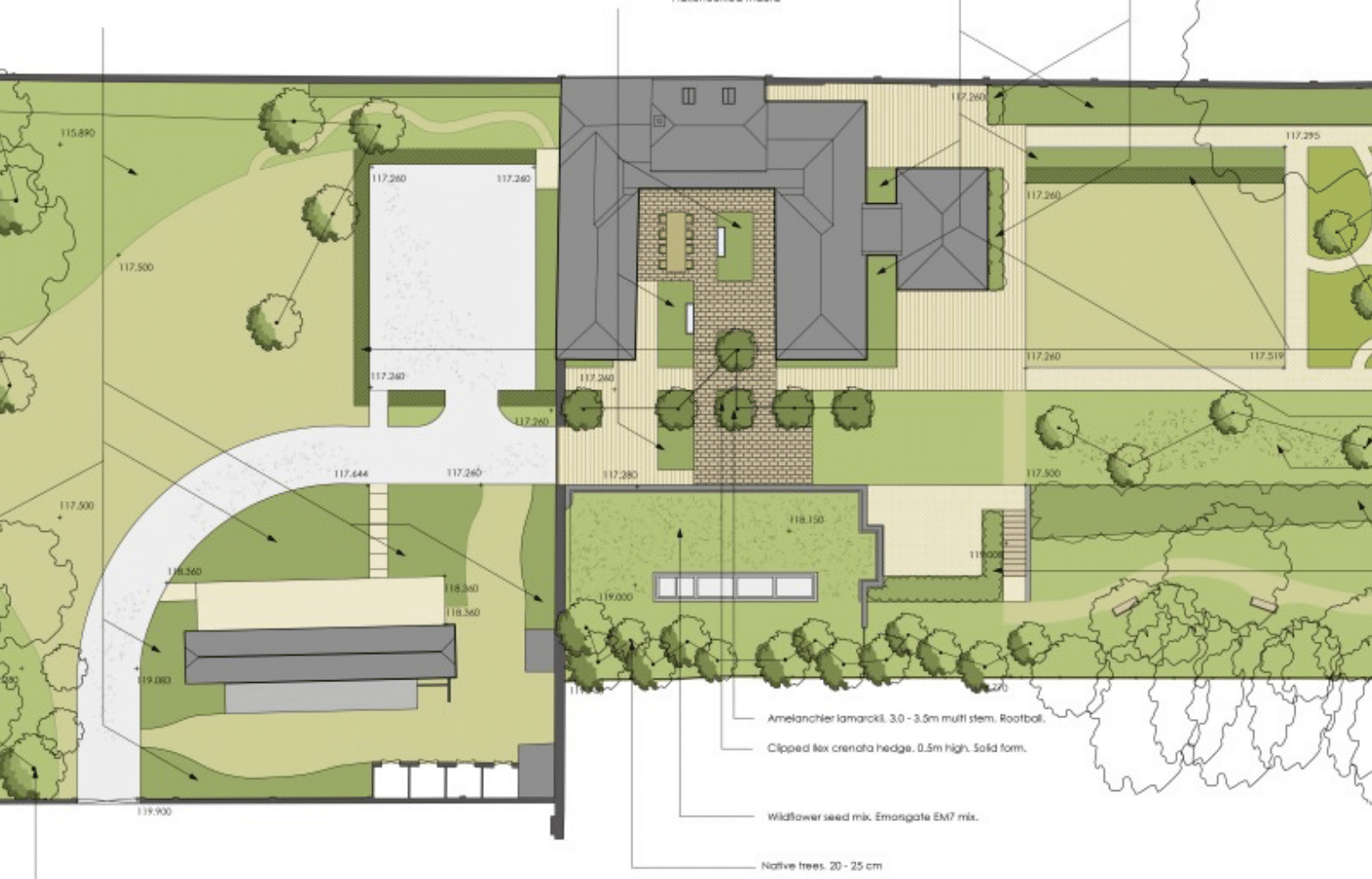 Tendering
For tendering, the final design, drawing package, bills of quantities and any additional specifications will be handed two a few landscape gardeners trusted by Andy. The landscape gardeners will visit your garden on a date and time of your choosing to provide an itemised quote. Andy will personally analyse and from this, produce a tender report highlighting and addressing any concerns or merits of each.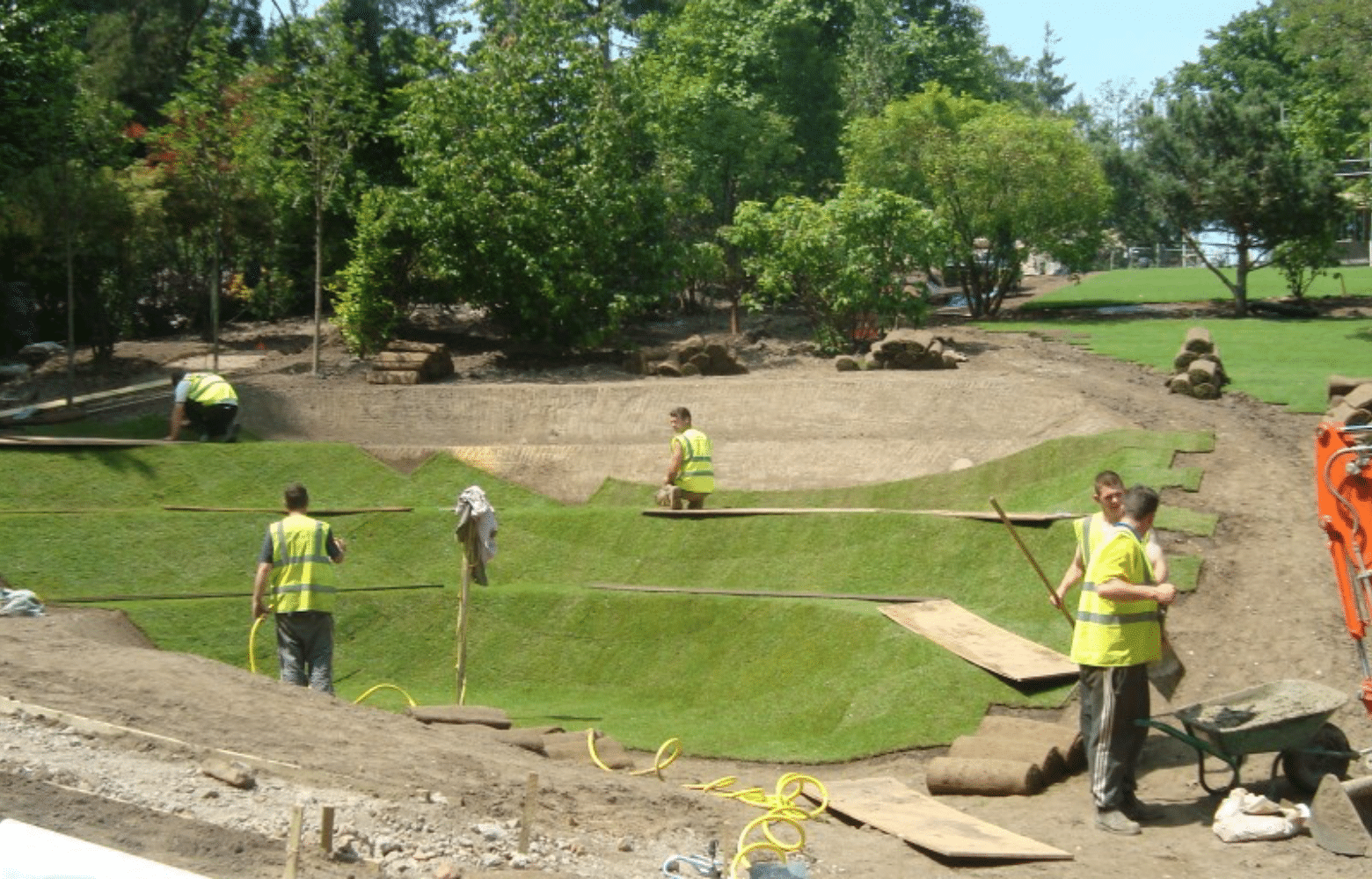 Sustainability
One of our main missions is to continue providing sustainable garden design solutions. For example, where possible, we look to include greywater recycling and rainwater harvesting in water gardens, as well as sustainable drainage systems. 
Other waste reduction methods include low carbon lighting, energy controls and management (seen in our Yekaterinburg project), green walls and green roof implementation, urban greenings and ethical sourcing of hard landscape materials in accordance with FSC and other codes.
Knowing our clients are happy with the way we source our materials and agree with our sustainable approach to their projects is incredibly important to us. Our internal Project Management System is based on the principles of 'plan – do – check – review' in accordance with ISO 9001.
Find out more about our sustainability mission.
make an enquiry