westminster terrace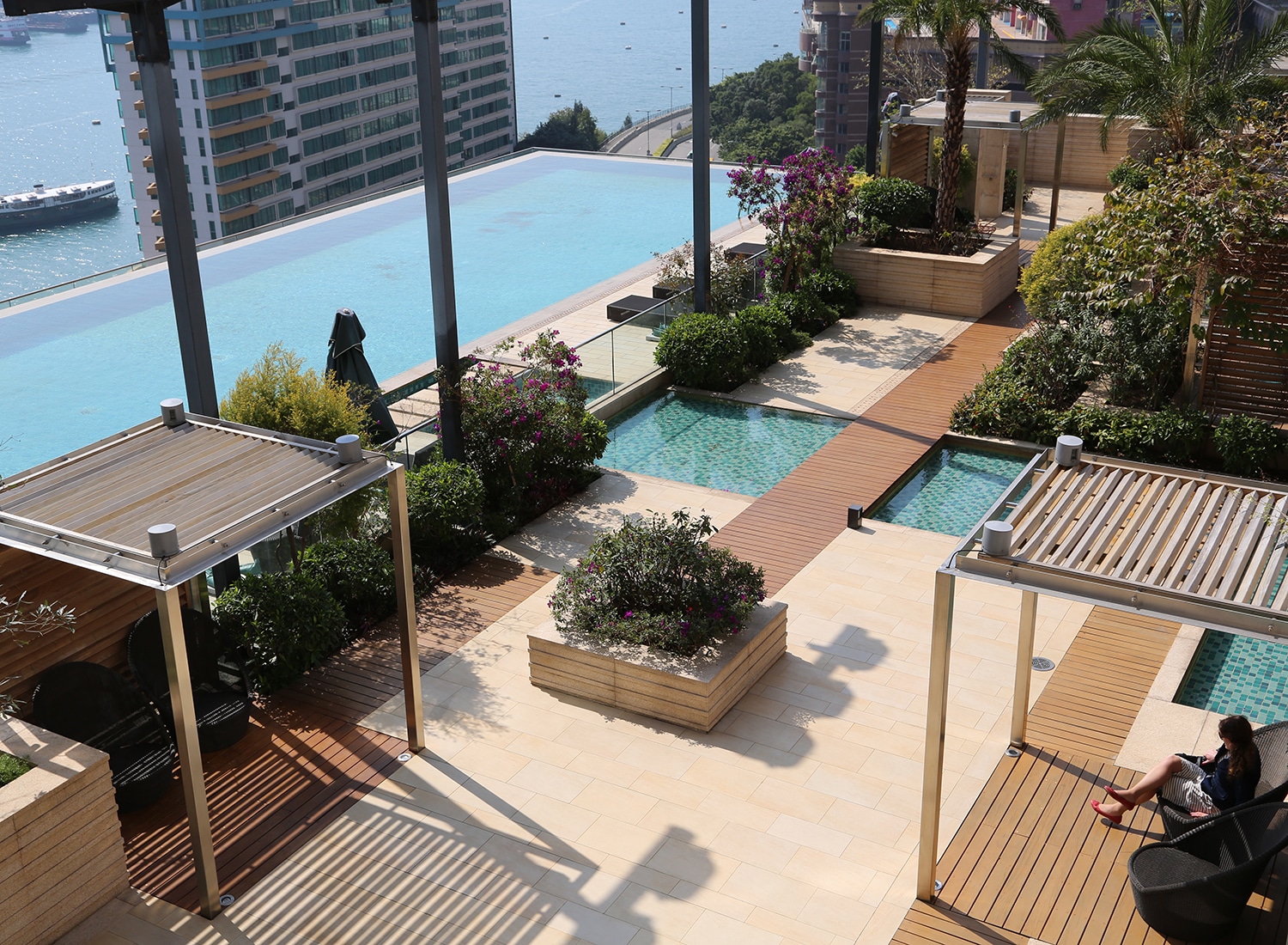 approach bay, hong kong
award: hard landscape award winner at the society of garden designers awards 2014
completed: 2009
client: grosvenor / asia standard
architect: paul davis and partners
interior designer: koichiro ikebuchi, tara bernerd
size: 1.7 hectares
photography: andy sturgeon
Akin to a luxury hotel, the landscape features a series of podium landscapes with tennis court, playground and pool deck overlooking Hong Kong.
The 180,000 sq ft development consists of 59 luxury duplex apartments looking across Hong Kong Harbour.  The pool deck has been designed as a continuation of the interior design of the club house and entrance foyers.  The large vertical louvres extend into the landscape linking the gardens to the striking architecture, creating a strong visual backdrop to this generous outdoor space. The detailing is crisp, modern and elegant yet has strong influences from the luxury beach resorts of South East Asia.
Shade pavilions for massaging or relaxing punctuate the garden to provide a variety of private spaces hidden away from the tennis court, play areas and entertaining zones.