piazza vecchia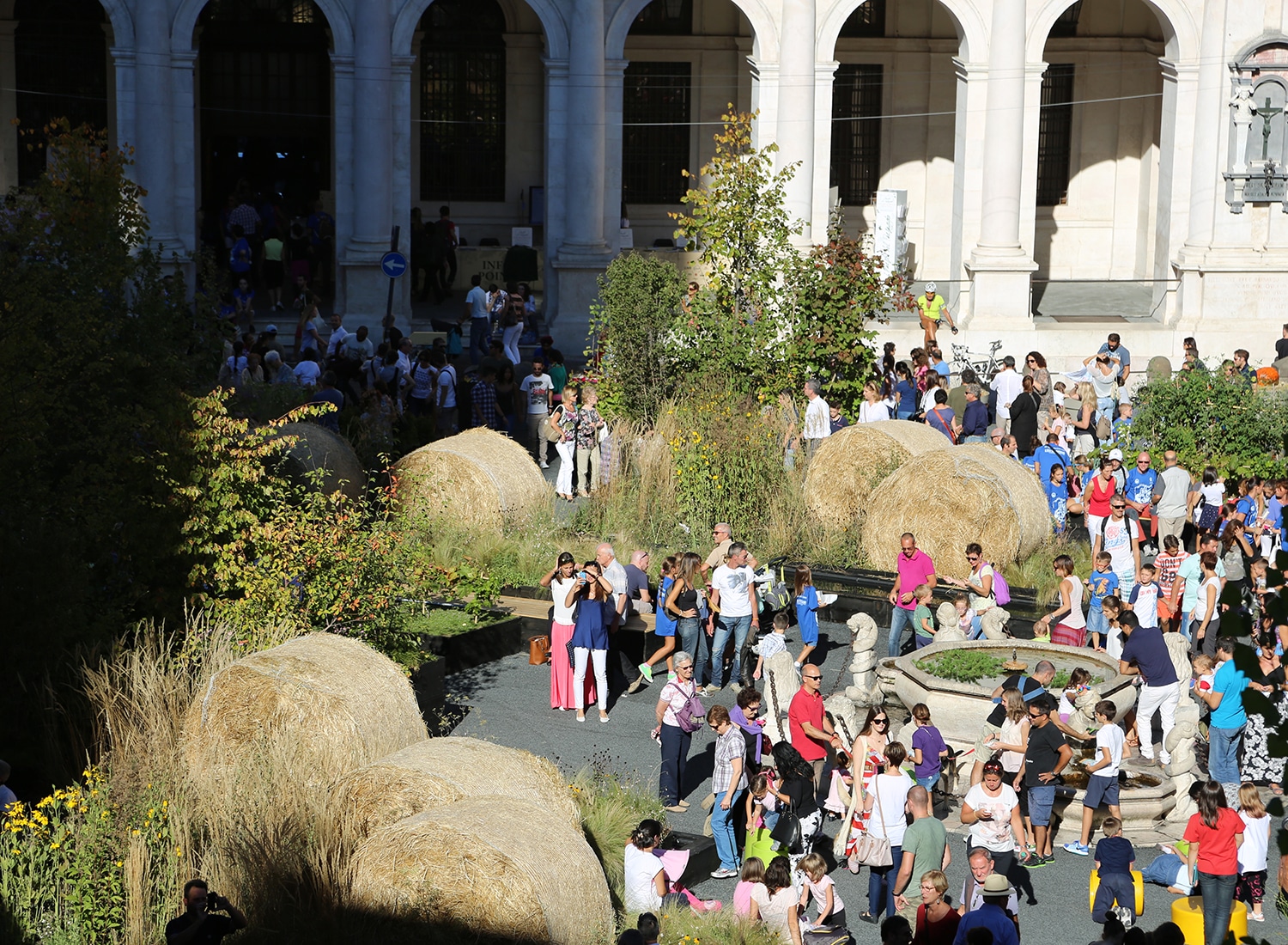 città alta, bergamo, italy
completed: 2015
client: arketipos and the city of bergamo
size: 0.2 hectares
For a number of years I have been involved with I Maestri del Paesaggio, an international landscape conference organised by Arketipos that takes place in the beautiful Città Alta in Bergamo. For the past couple of years, my whole studio has flown out to take in the lectures and presentations from my contemporaries around the world.
Piazza Vecchia – once described by Le Corbusier as 'most beautiful square in Europe' – is an icon of the event and each year is transformed into a green, outdoor social space created for the month of September. The brief for 2015 was 'The Feeding Landscape'
For centuries man has changed the natural landscape and cultivated it to produce crops and raise livestock. The project represents the evolution of the landscape in its conversion to crop production.
Early settlers burnt down forests to make space for cultivation. Black, therefore, is the dominant colour and stands for the landscape blackened by fire but offering its fertile floor for cultivation. The linear forms of fields and terraces typical of the productive landscape are illustrated by the use of rectangular planters at different levels. Each contains a crop grown locally: wheat, fennel and other vegetables, sunflower and grapes.
Small woods are present throughout the design as a remnant of the original ancient landscape. These natural woodlands also include fruit-bearing bushes.
Straight-edged pools running between the planters represent irrigation canals, and long benches provide opportunities to sit, relax and enjoy the landscape. Bales of hay, placed at strategic points, introduce an element of sculpture. Traditionally a symbol of harvesting, here they remind us of the yearly cycle of food production on a landscape worked on by man, while at the same time creating a frame to highlight a truly unique vista.