longford place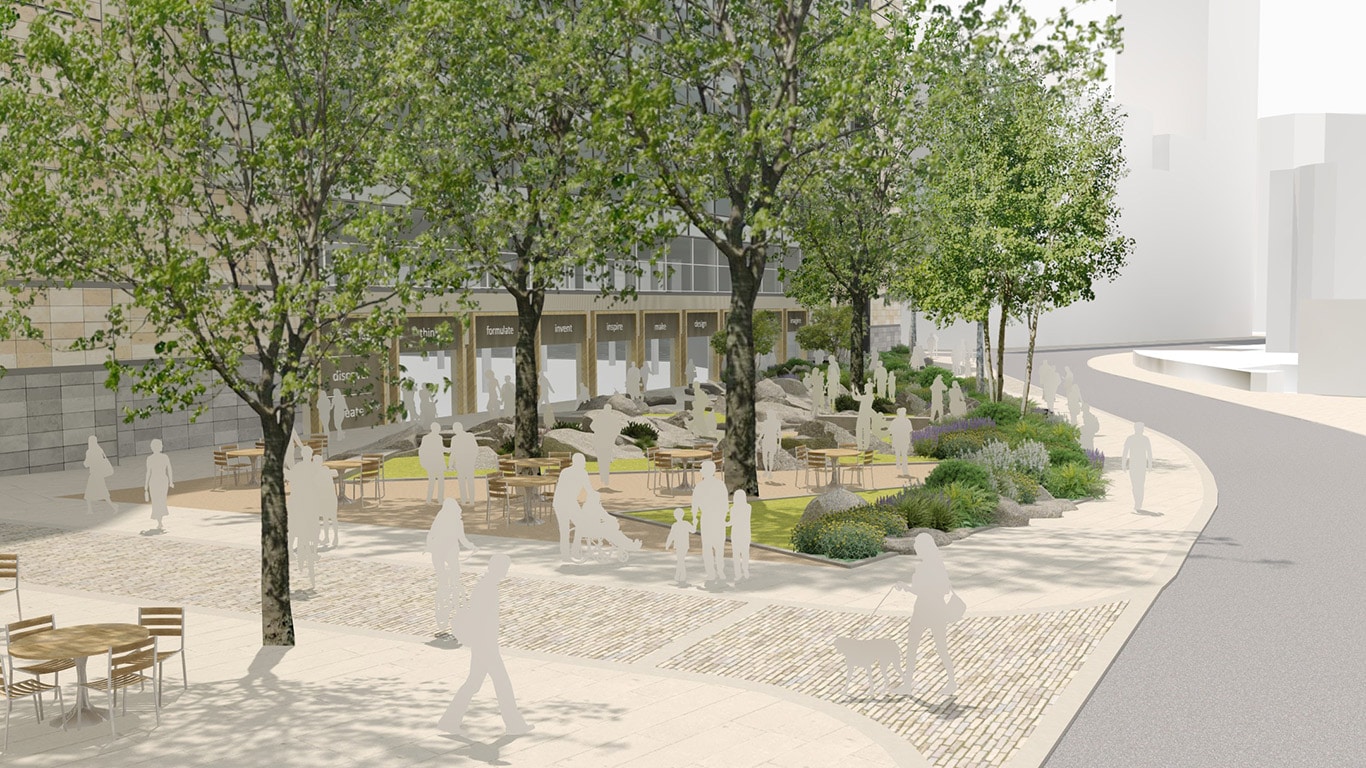 longford place, london
Project information
Client: British Land
Role: Landscape Architect
Site area: 1.17 hectares
Status: Current
Planning permission has been granted for a key project to improve the existing site located at Longford Place and Triton Square. The aim is to improve thoroughfare to Regent Place as well as making the public space surrounding more attractive and welcoming. Longford Place
is not designed as a threshold or gateway, but a destination, a local amenity for the neighbourhood.
Longford Place: Plans have been approved to radically transform Longford Street with the creation of Longford Place to be a destination hub. The landscape design for Longford Place takes its inspiration from a wild and rocky landscape. The contrast of this naturalistic intervention with the existing formal urban grain provides a unique sanctuary and space to sit, think, eat and play in the city. An attractive public garden providing amenities for locals such as seating areas, open lawn spaces and fun natural play areas for children.
Triton Square: A softer touch will be given to the landscaping of the pathways surrounding Triton Square. More character will be provided by use of timber, brick and hued concrete. By night, the area will be illuminated by street lighting to signify a welcoming public space as a clear extension of the street space surrounding.