kellogg college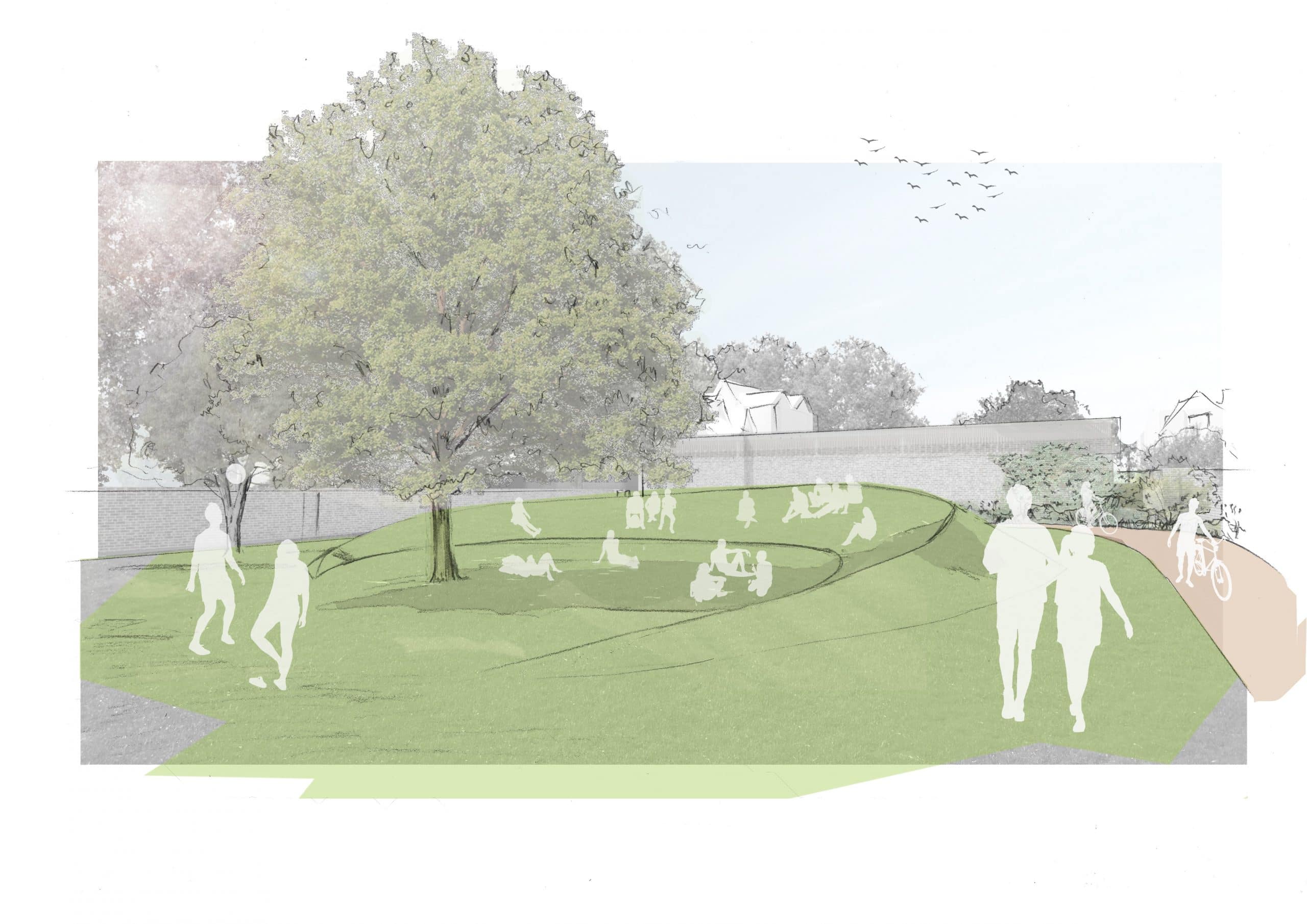 oxford
Kellogg – Oxford University's most international college – occupies a number of Victorian villas each with their own separate gardens. It is one of the University's newest colleges, founded just over 30 years ago in March 1990 and was the first Oxford college to support part-time degree courses allowing students to work while studying.
Kellogg's four-acre site is part of a conservation area with most of the buildings, and some of
the garden walls, having listed status for their architectural or historic interest. The College
is situated less than a mile from Oxford's city centre and accessed via Banbury Road and
Bradmore Road.
One key criteria of the masterplan is to unify our many green spaces so they flow naturally
together yet still create distinct areas for different activities.
Along Banbury Road a linear garden is imagined in the shade of the stately trees. Hard standing is replaced with planting and permeable surfaces take people on a meandering journey through a verdant landscape.
The courtyard entrance is bordered by hedges creating a welcoming and natural focal point. Woodland style planting and solid oak seating seamlessly bridge the gap between the old and the new.
The central lawn is elevated in status as it becomes framed by seating in the shade of new trees. Exotic planting nods to our changing climate and the influence it has on our plant choices both now and in the future.
The walled garden to the west of the Hub will be brought back to life with pockets of seating nestled amongst colourful drifts of flowering perennials and ornamental grasses, all punctuated with multi-stem trees.
Entering from Bradmore Road visitors will be greeted by a simple grass amphitheatre, a contemporary take on an historic landscape feature. The gentle slopes encourage gatherings or ad hoc performances in the shade of a significant tree.