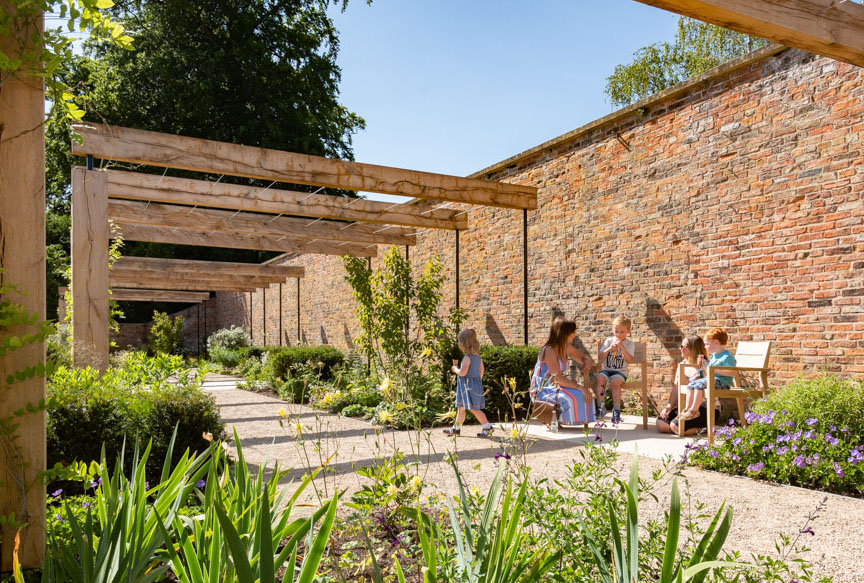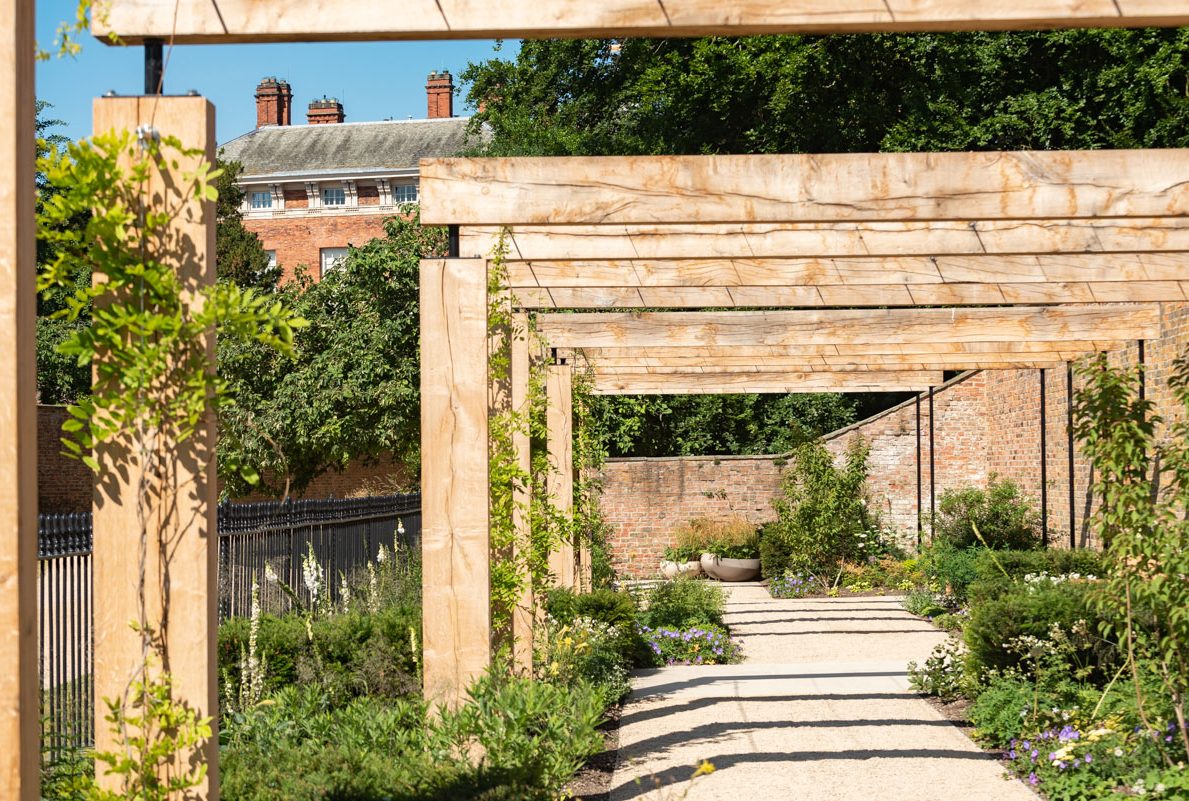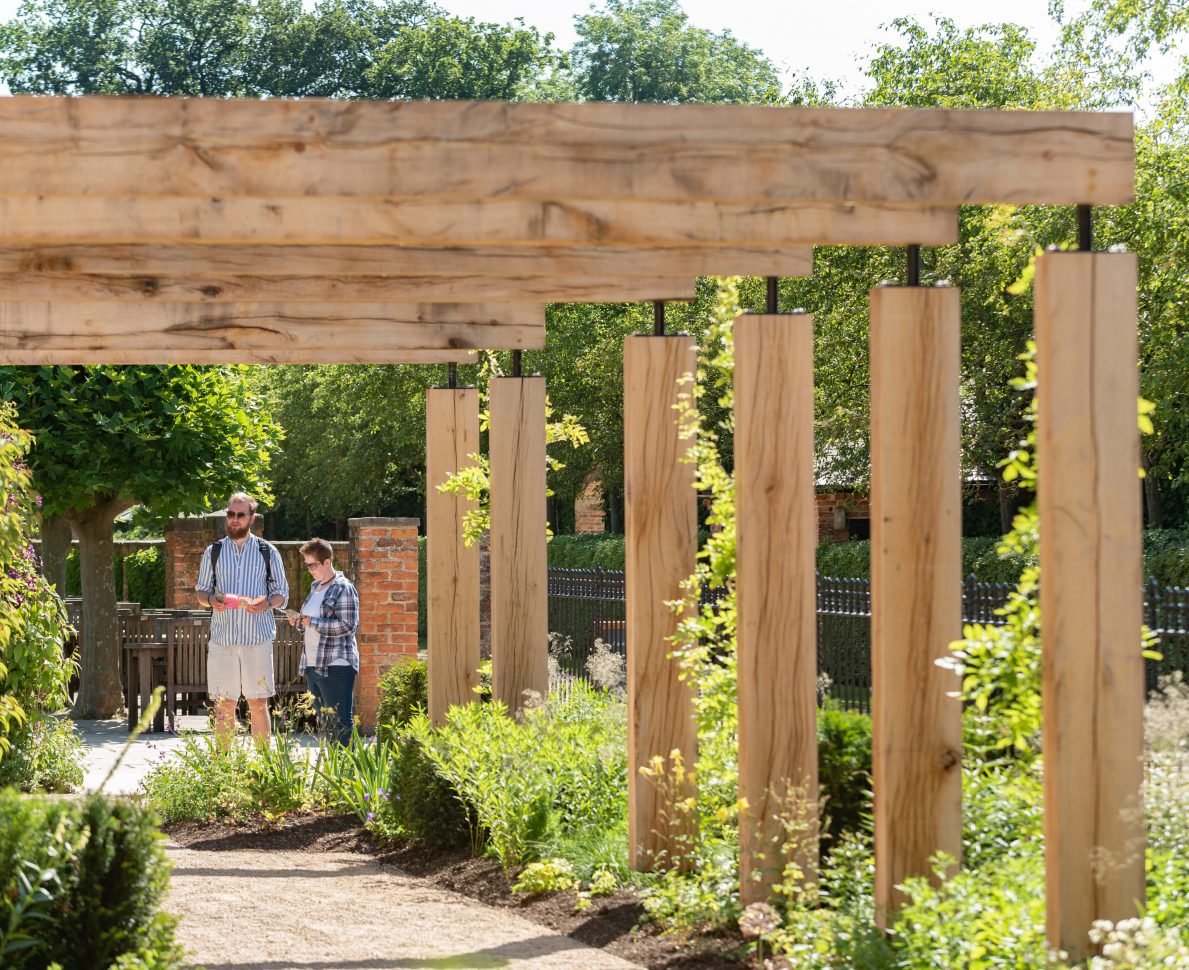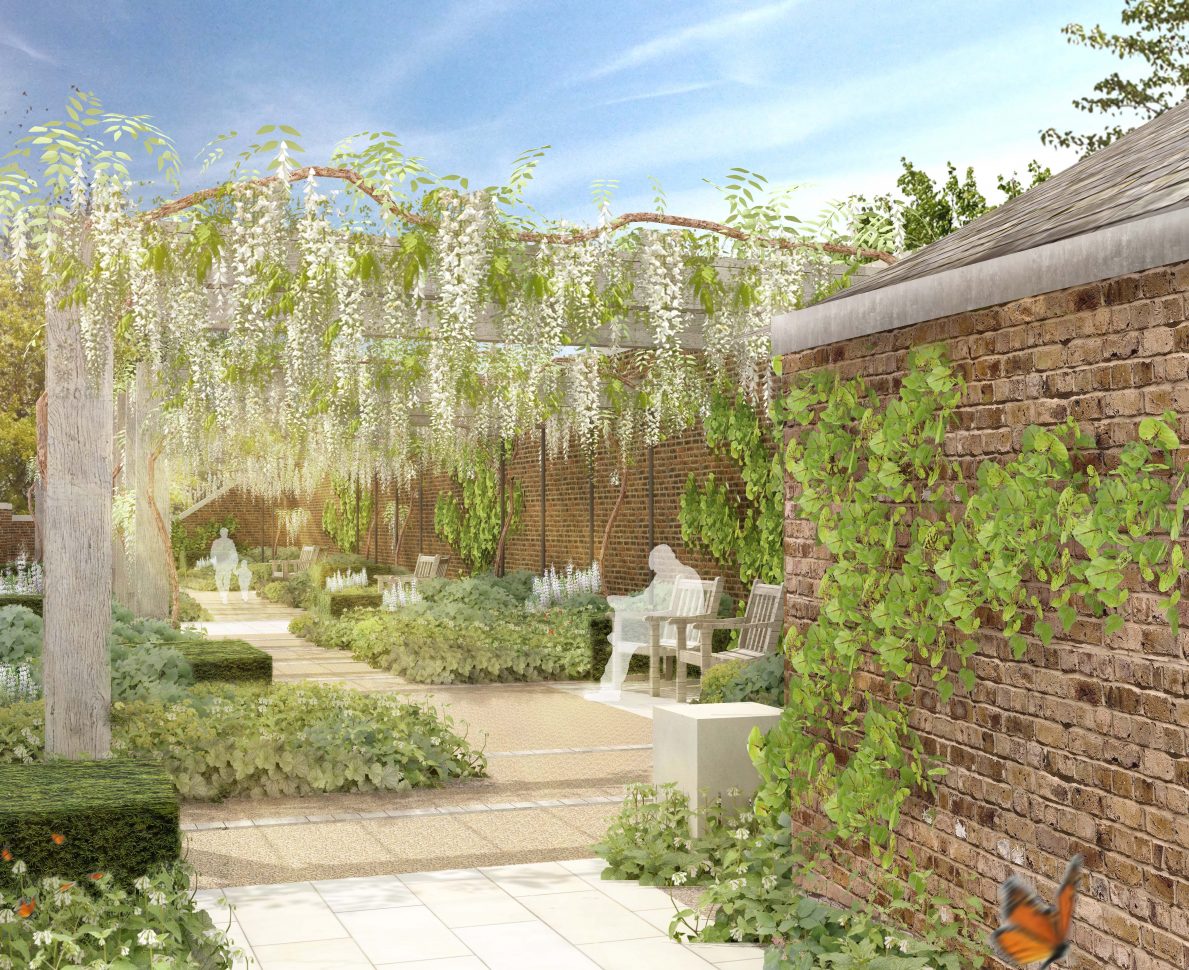 'The Pergola'
national trust beningbrough hall, york
completed spring 2018
client: national trust
photography: paul harris
'The Pergola' opened to the public in June 2018, creating a tranquil space offering dappled shade and sunny pockets. It is one of the first phases of the 10 year garden vision created by Andy Sturgeon Design.
The design focuses around a contemporary pergola structure inspired by the history of the site which appears to emerge from the existing brick wall like a lean to glass house frame. The pergola is made from air dried oak beams which support a centrepiece of white wisteria's which will provide dappled shade to this otherwise sunny spot, a path of gravel and yorkstone winds its way beneath the pergola with small seating area to sit and relax.
The planting is combination of strong, bold evergreen hedging blocks and soft infill planting in a restrained colour palette to sets off the white flower and textured foliage of the wisteria.