rhs chelsea flower show 2012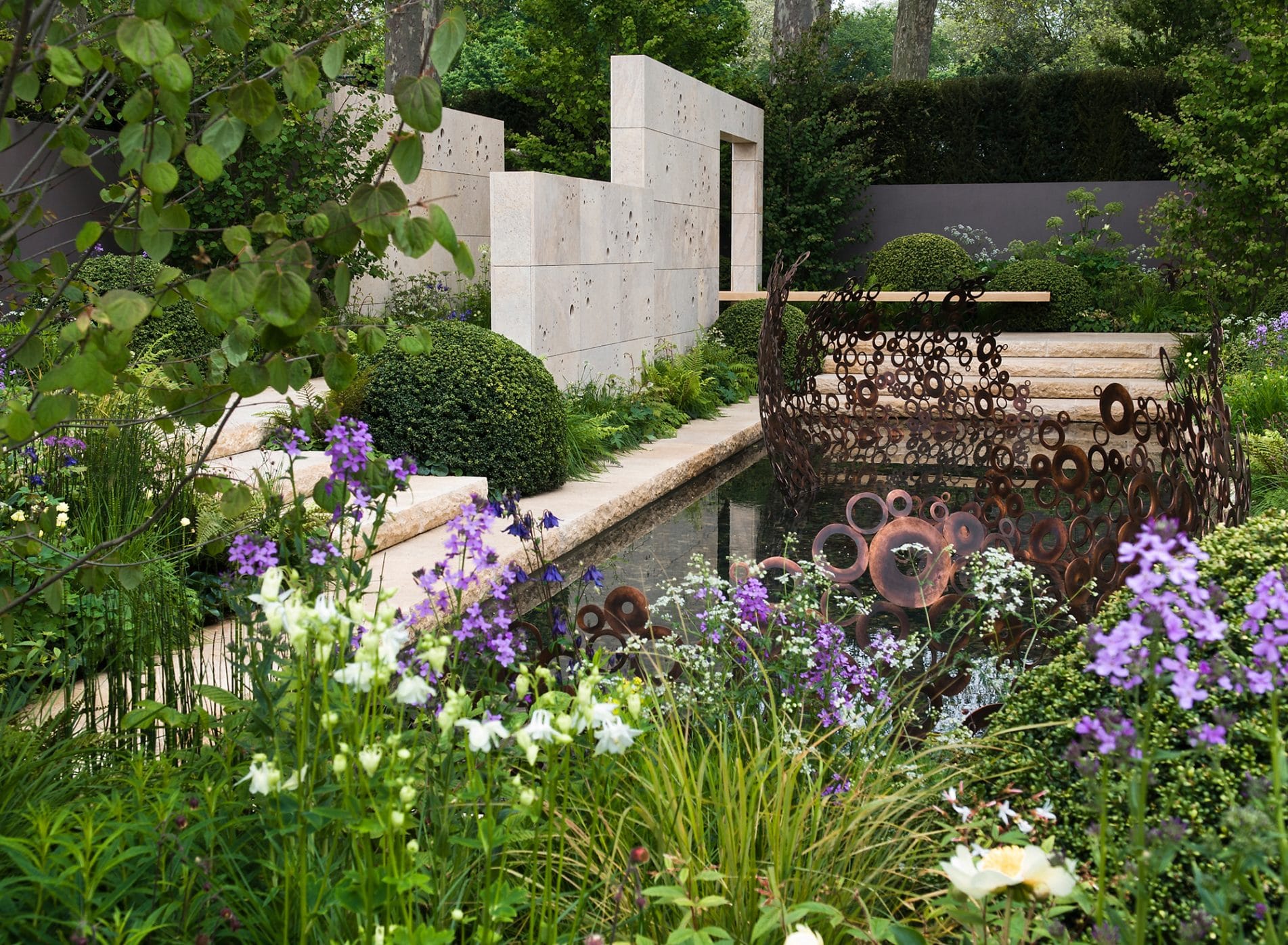 the M&G garden
award: gold medal
size: 220m2
photography: helen fickling
This garden is inspired by the Arts and Crafts movement and its underlying ethos and principles where traditional craftsmanship was advocated. The key elements of the movement are all represented including architecture, furniture, jewellery, interior design and gardens.
The terracing and steps are formal and Italianate, the side pathway forms a striking vista and the two spaces are connected by a 'floating' oak bench.
Three monolithic walls take their inspiration from the repeated patterns of William Morris wallpaper.  The circular apertures echo the domed and rounded umbels used in the planting and are lined internally with copper which comes alive when illuminated at night.
The copper 'energy wave' sculpture takes its cue from jewellery and I designed this to provide a dramatic focal point as it weaves its way through the garden into borders and pathways and emerges in the rectangular pool, enlivening the garden without challenging its formality.