chimney roof garden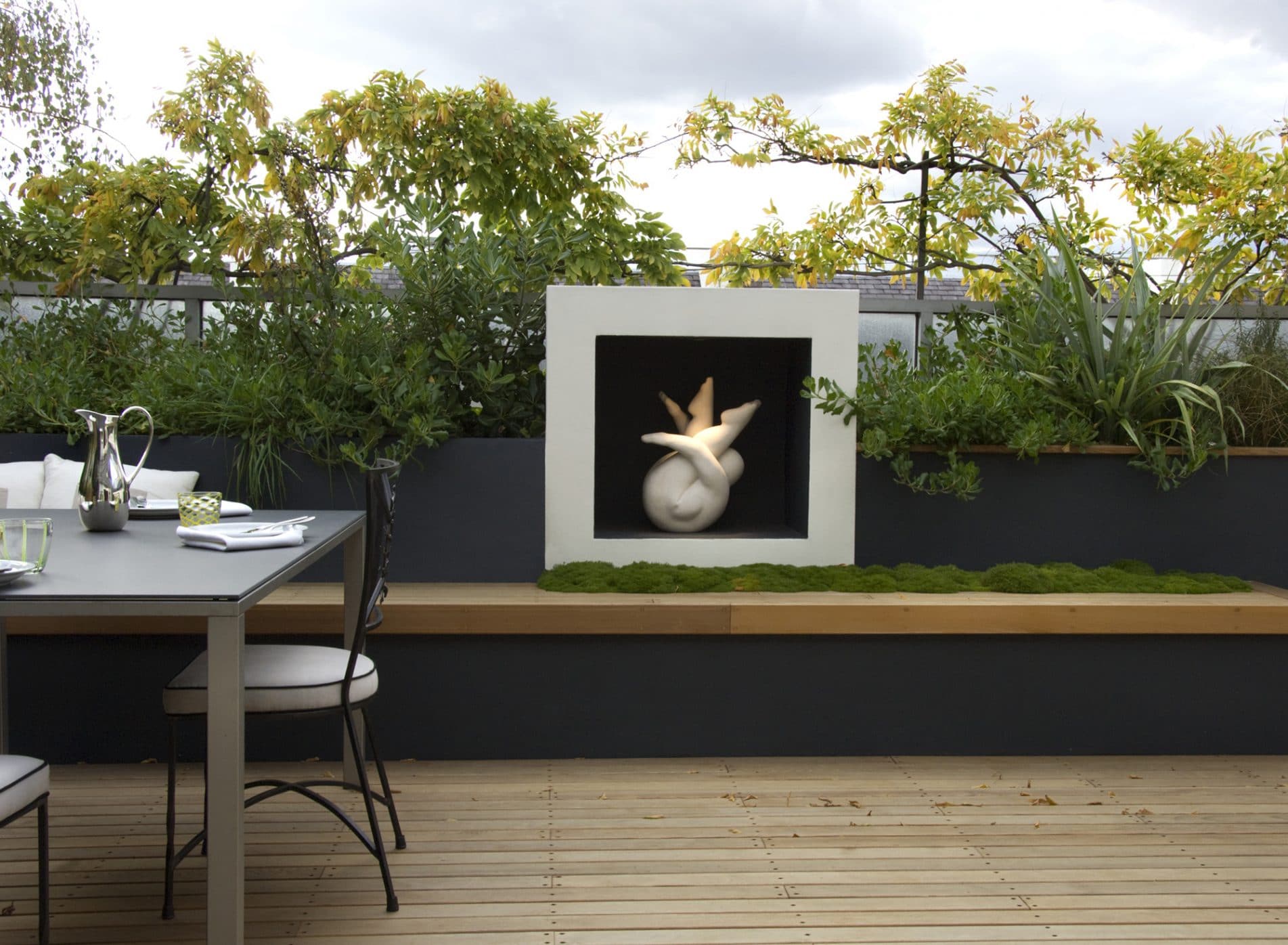 kensington, london
award: principle winner at british association of landscape industries awards 2010
completed: 2008
client: private
size: 26m2
photography: helen fickling
The advent of large sliding doors has transformed gardens as they become constantly on display and have to look good day and night all year round. Plants of course contribute their bit but in this small space, structure was everything. I designed this as one might a picture or stage set – to be seen from the front. Bounded by the sort of chimney pots from which Dick van Dyke might appear there was a lot to work with already but the garden really relies on the benches and sculpture plinth.
I firmly believe that in a small garden everything must be multifunctional and the design should be thoroughly practical; broad steps and low walls can double up as occasional seating for a party, a built-in bench can have storage underneath and a feature wall might act as a foil for planting which can be transformed by lighting at night.
If you are looking for garden design services in Kensington, then you can visit our Kensington page here.