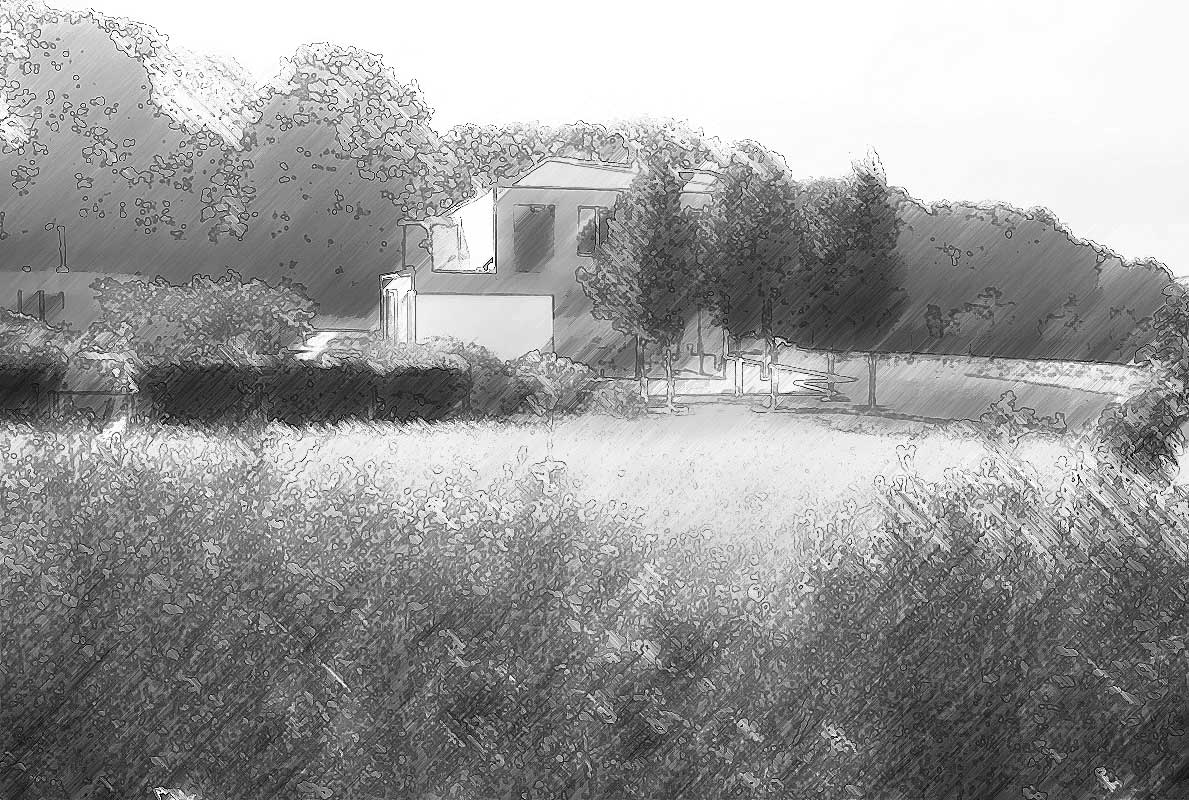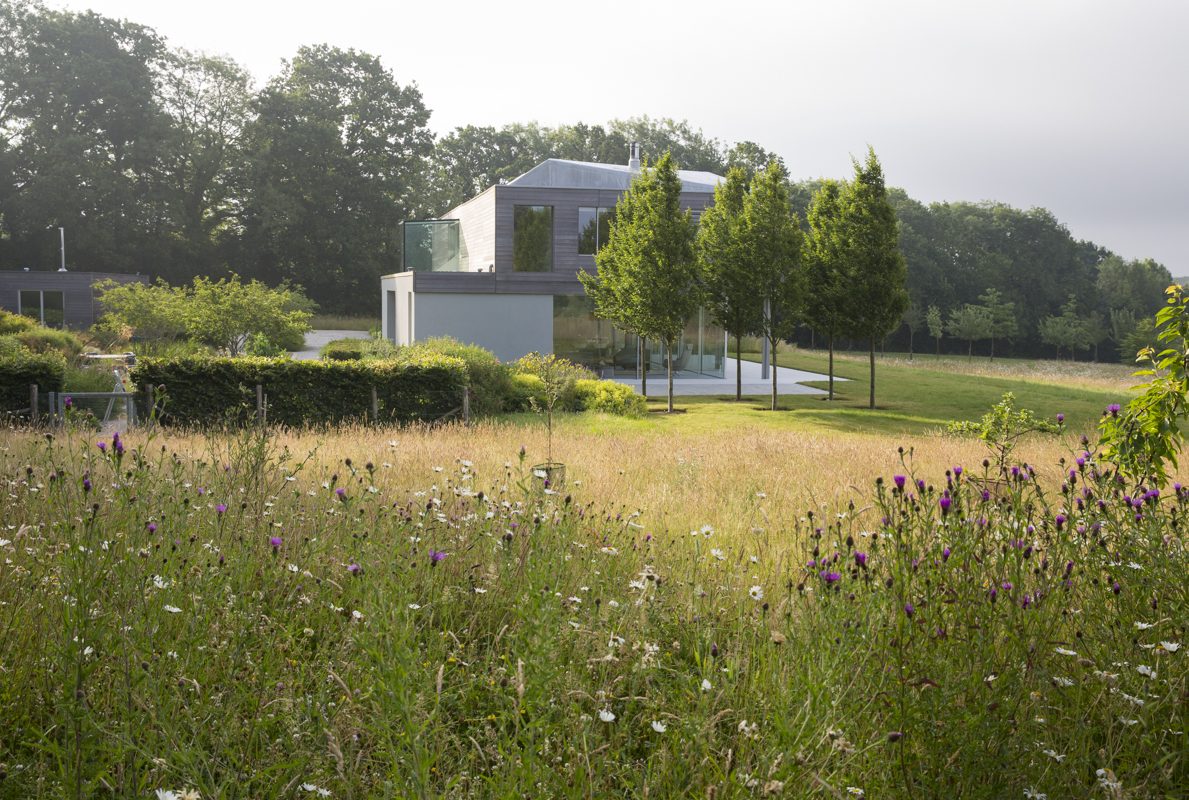 Andy Sturgeon Design

World-Renowned
Garden Design in Northern Ireland
Timeless Garden Design
Since 1988 Andy Sturgeon, internationally renowned Landscape and Garden Designer, has been dedicated to creating dynamic external garden design projects for private, commercial, and international clients. Andy blends strong design, natural materials and innovative planting to create bold, architectural and timeless garden landscapes.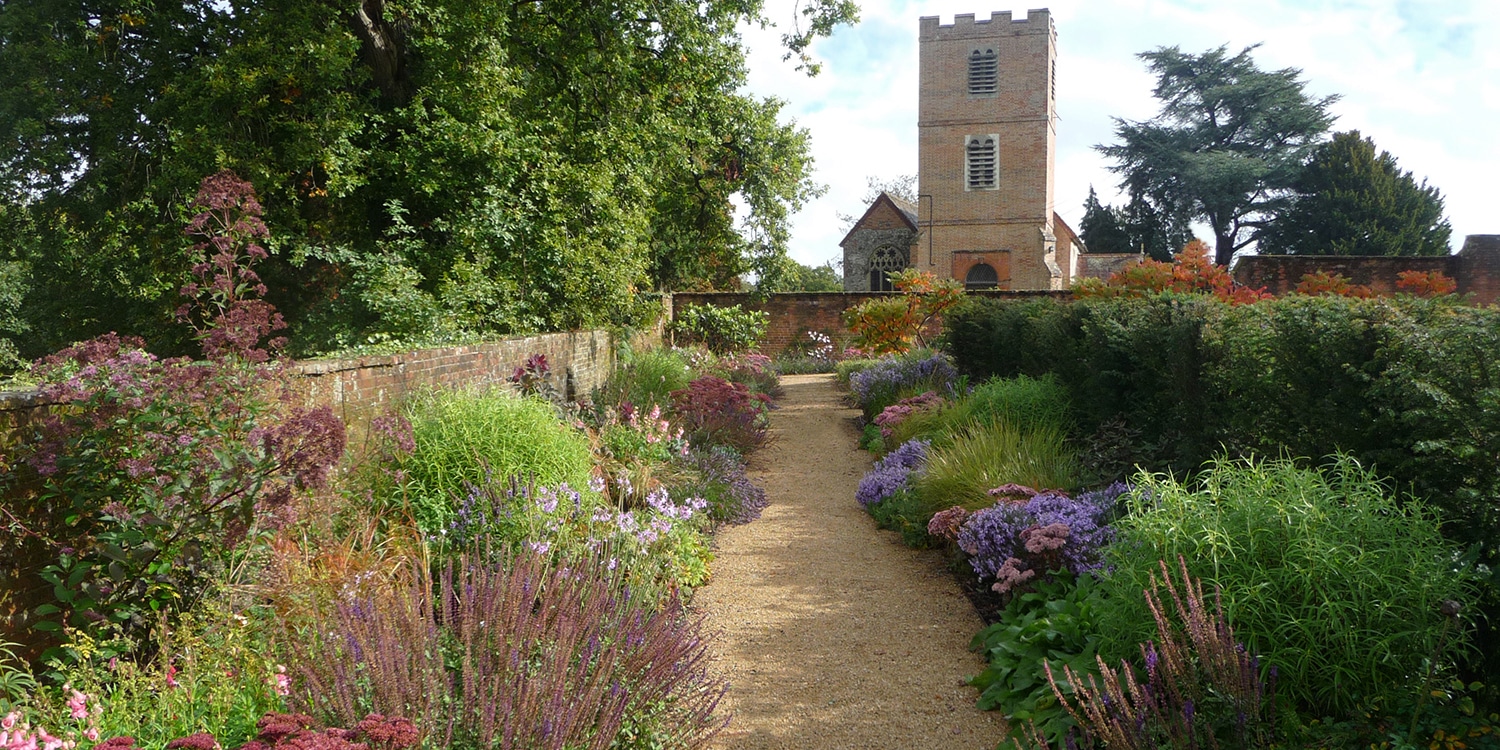 Critically Acclaimed
Andy is one of the most sought-after garden designers in the world. He has won countless awards both in the UK and overseas, including eight RHS gold medals at the RHS Chelsea Flower Show and won the coveted 'Best Show Garden' three times, most recently in 2019.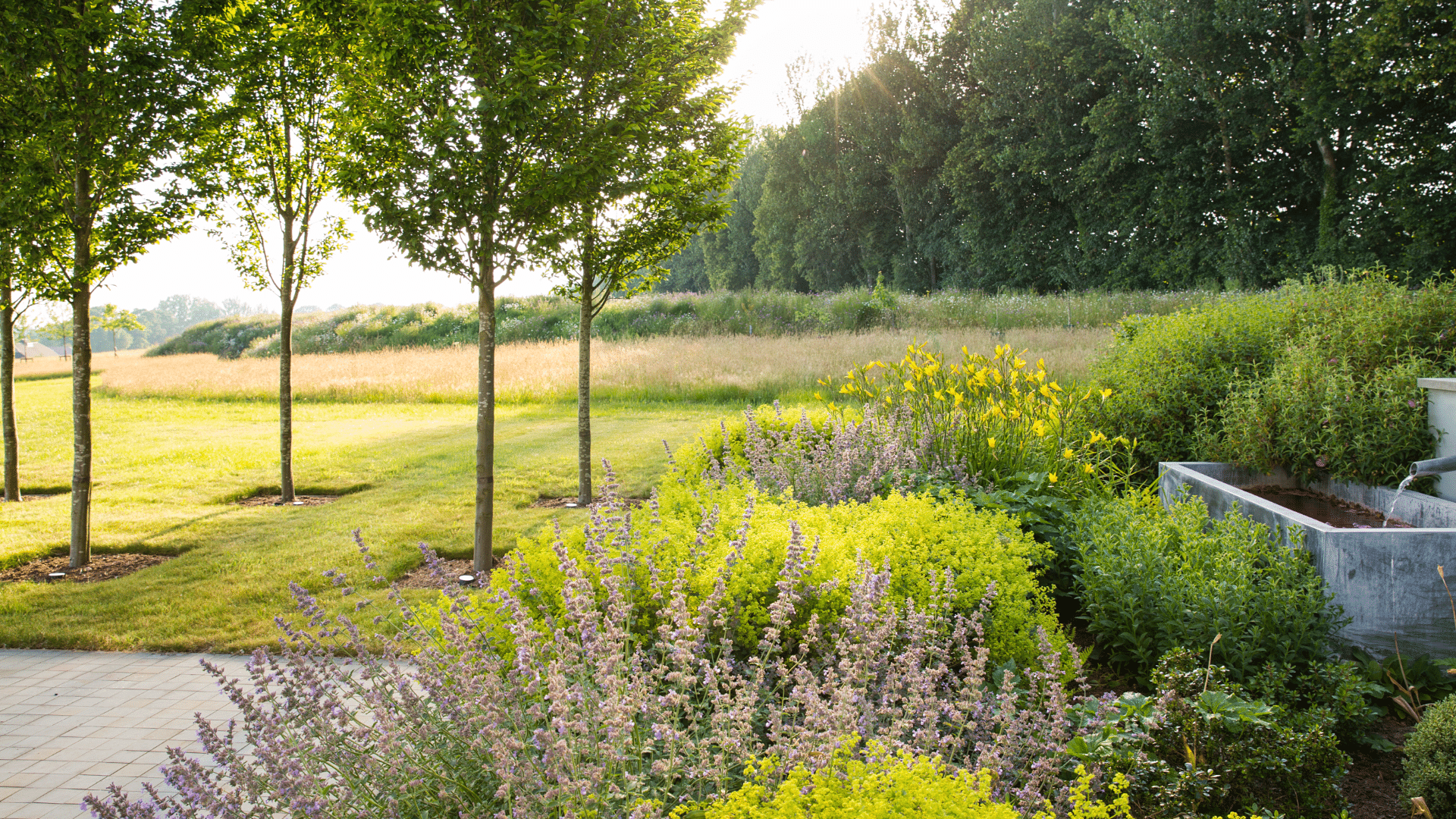 Northern Ireland
We provide a premium garden and landscaping service to clients based on meticulous attention to detail. The practice is large enough to handle complex long term projects yet remains small enough to maintain a very personal approach with Andy remaining closely involved with every single project from start to finish.
Andy has travelled the world to analyse and observe different plants and gardens in their natural habitat; this included a plant hunt in Madagascar and seed collecting in Kenya for the Millenium Seed Bank.
How we work
We pride ourselves on working closely with our clients to produce unique schemes, bringing a fresh and individual approach to each and every project, with Andy being personally involved in the project from the initial brief to completion. Andy takes great care to bring your vision to reality and create an ecologically rich and truly bespoke garden.
From commercial projects to large private gardens our multi-disciplinary team of highly skilled landscape architects, urban designers, accomplished horticulturalists and garden designers allows us to work across a range of scales.
Among our most notable commercial garden design projects in Northern Ireland is the Belfast Acute Mental Health Facility. Designed by Andy, alongside RPP Architects and the NHS Trust, this project was designed to create a positive space for healing, where patients experience inclusion and normalisation.
Andy also had a hand in bringing to life Horatio's Garden Northern Ireland, with the capital appeal being launched early in 2022. You can explore more of Andy's work below.
Our garden design process
Whether your project is a small, private design or a larger ongoing commercial proposal, Andy will be personally involved in your project and will work closely with you to help realise your final design.
Brief
During the early stages, Andy will speak with you to get an understanding of what you hope to achieve with your outdoor space. This can be done in person or over video call. Andy will then begin developing a bespoke written brief which will detail the full breakdown and explanation of his proposed design process. This will also include how the work will be performed as well as the costs.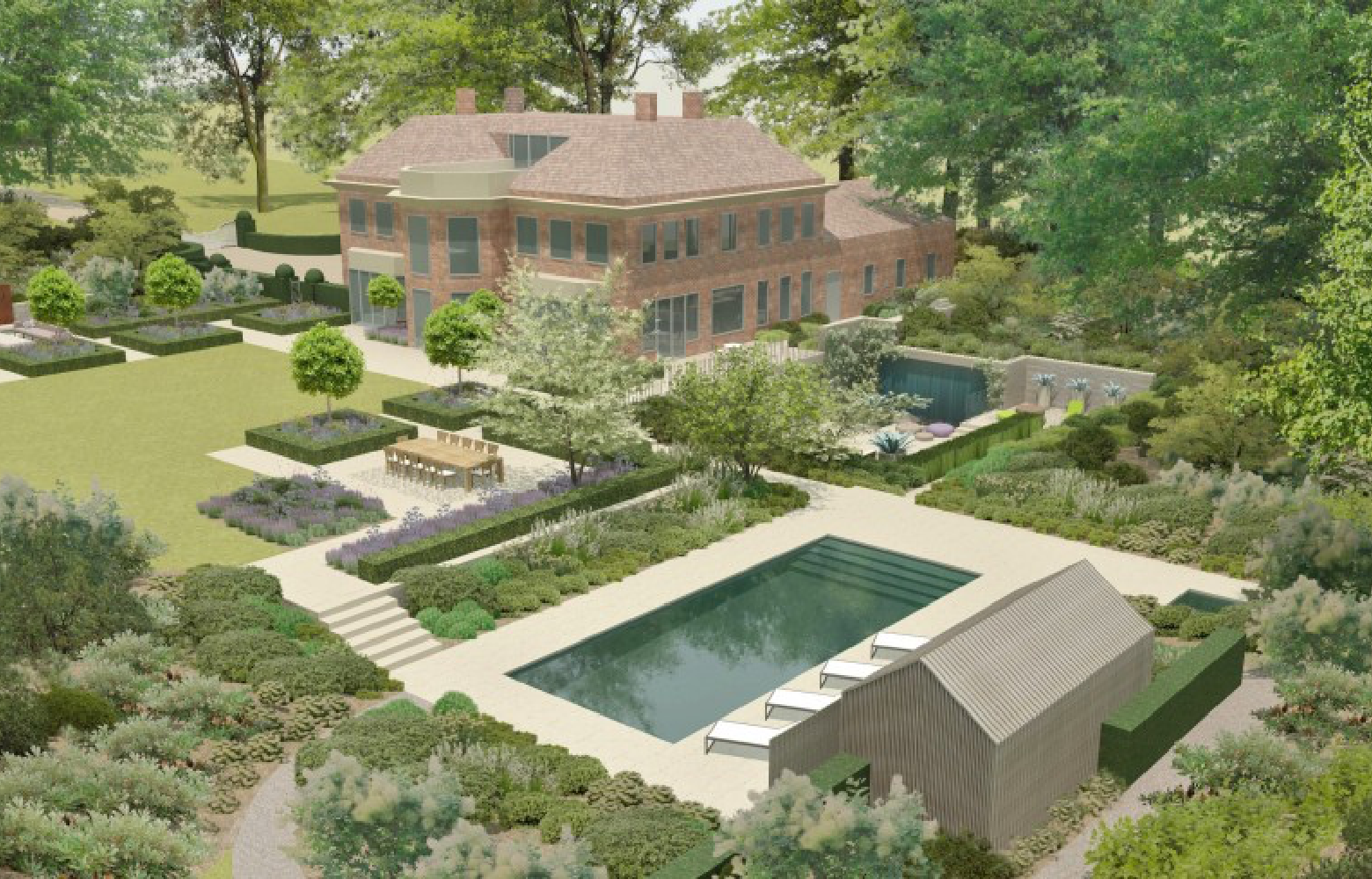 Survey
Surveying is a crucial part of the overall process. The survey forms the basis of your design and involves professionally surveying level changes, buildings, trees, utilities and services to ensure your proposed design is structurally sound.
Andy will return to the site to perform a full photographic survey and analysis once the surveying has finished. This process will further complement and ultimately confirm the initial design concept.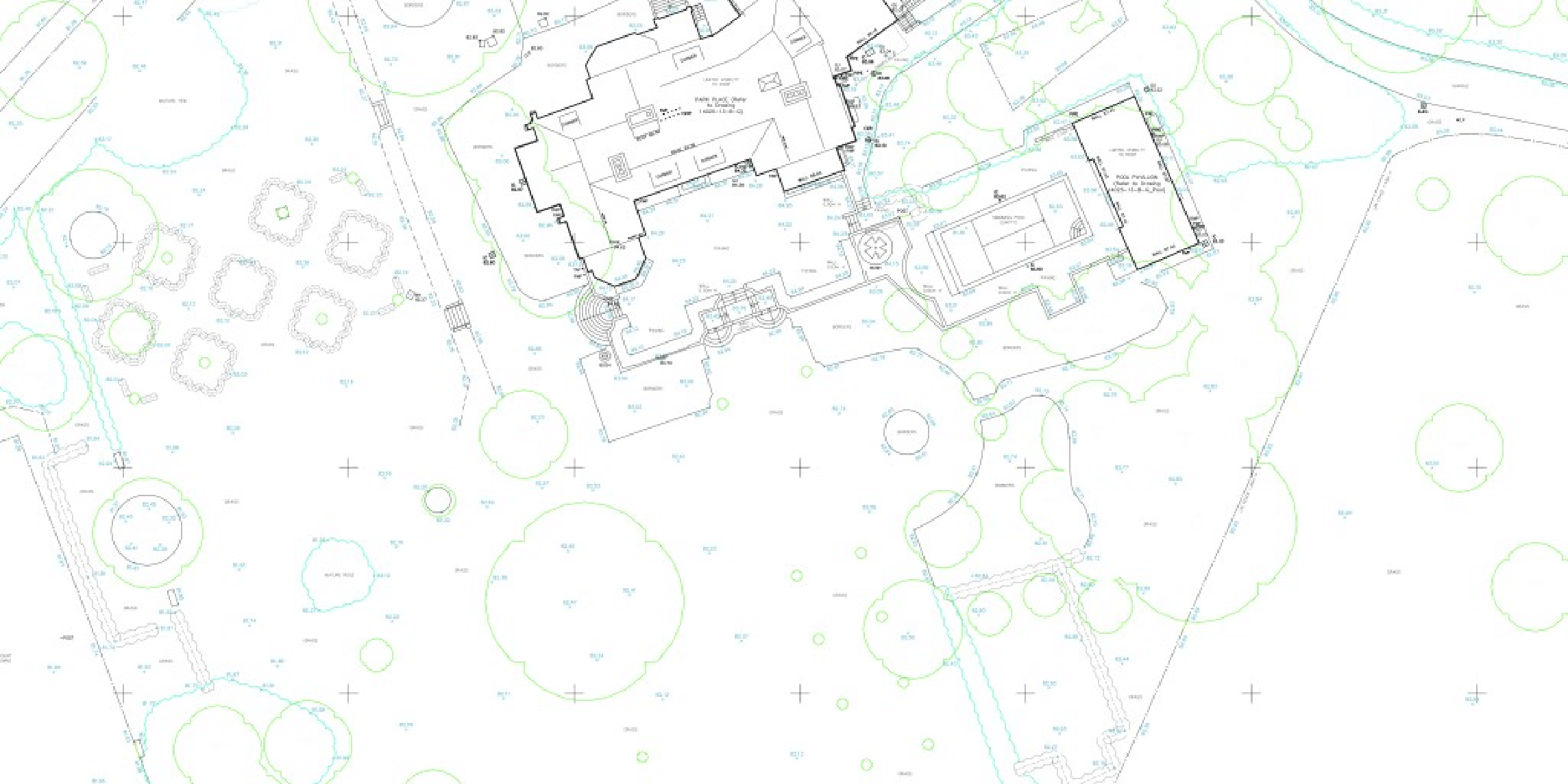 Design concept
After the survey has been completed, Andy will present you with a fixed fee for an initial proposal. This proposal is presented in a personalised A3 book. Inside, you will find hand-drawn illustrations of your garden design, alongside 3D visuals, CGI precedent photos and an overall plan that describes in fine detail, how your garden or landscaping project will look. The attention to detail is meticulous and personalised to your exact demands and requirements.
However, these plans are by no means final and you will have the opportunity to discuss any changes or alterations with Andy and his team before a final design is confirmed.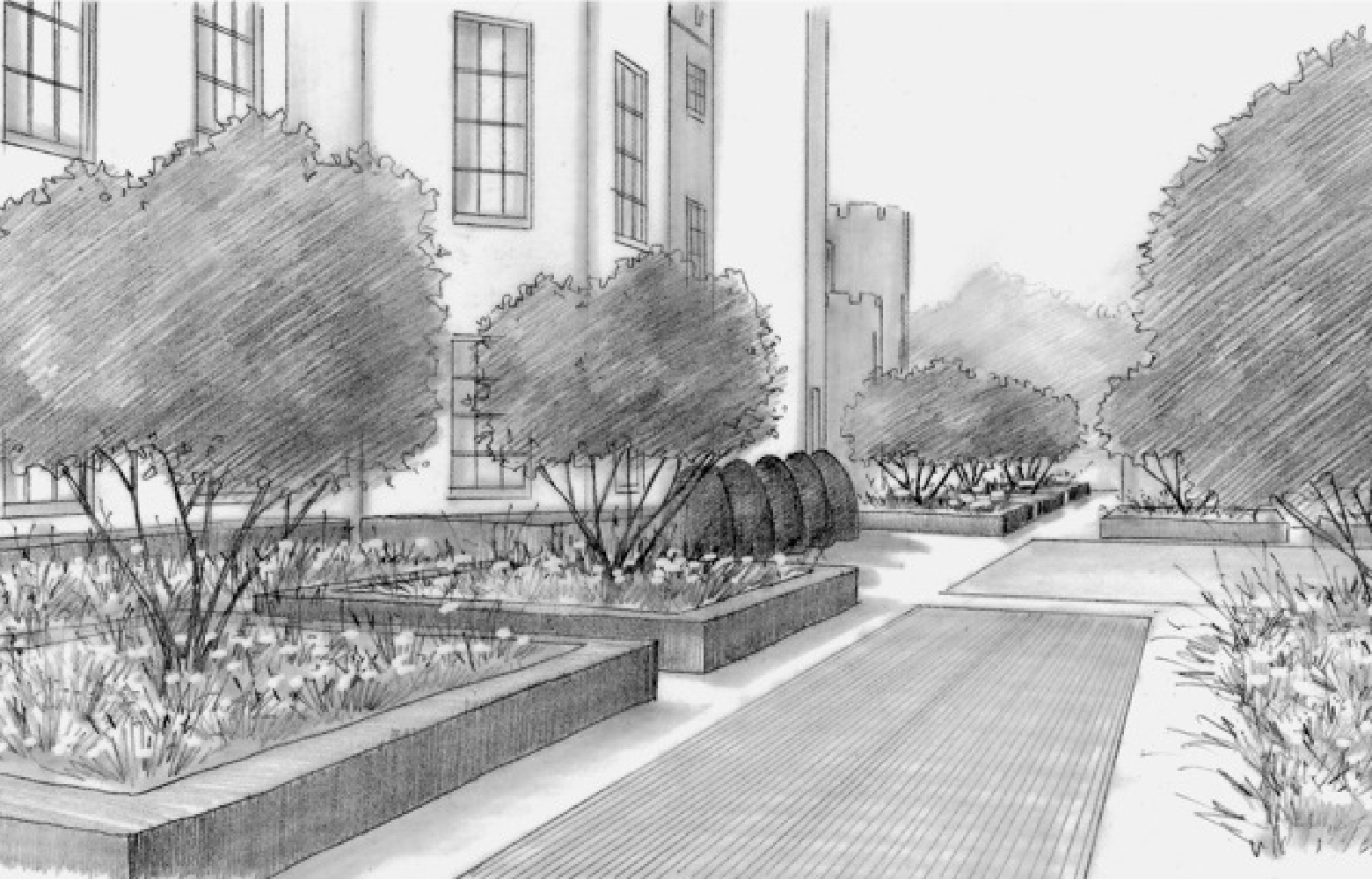 Detailed design
The detailed design is the final A3 book that includes any and all changes and alterations mentioned in the previous stage. Every single detail, big and small is covered in this final design, from gate hinges and lighting schemes to water features and seating areas.
This final plan will accurately reflect the cost and build process.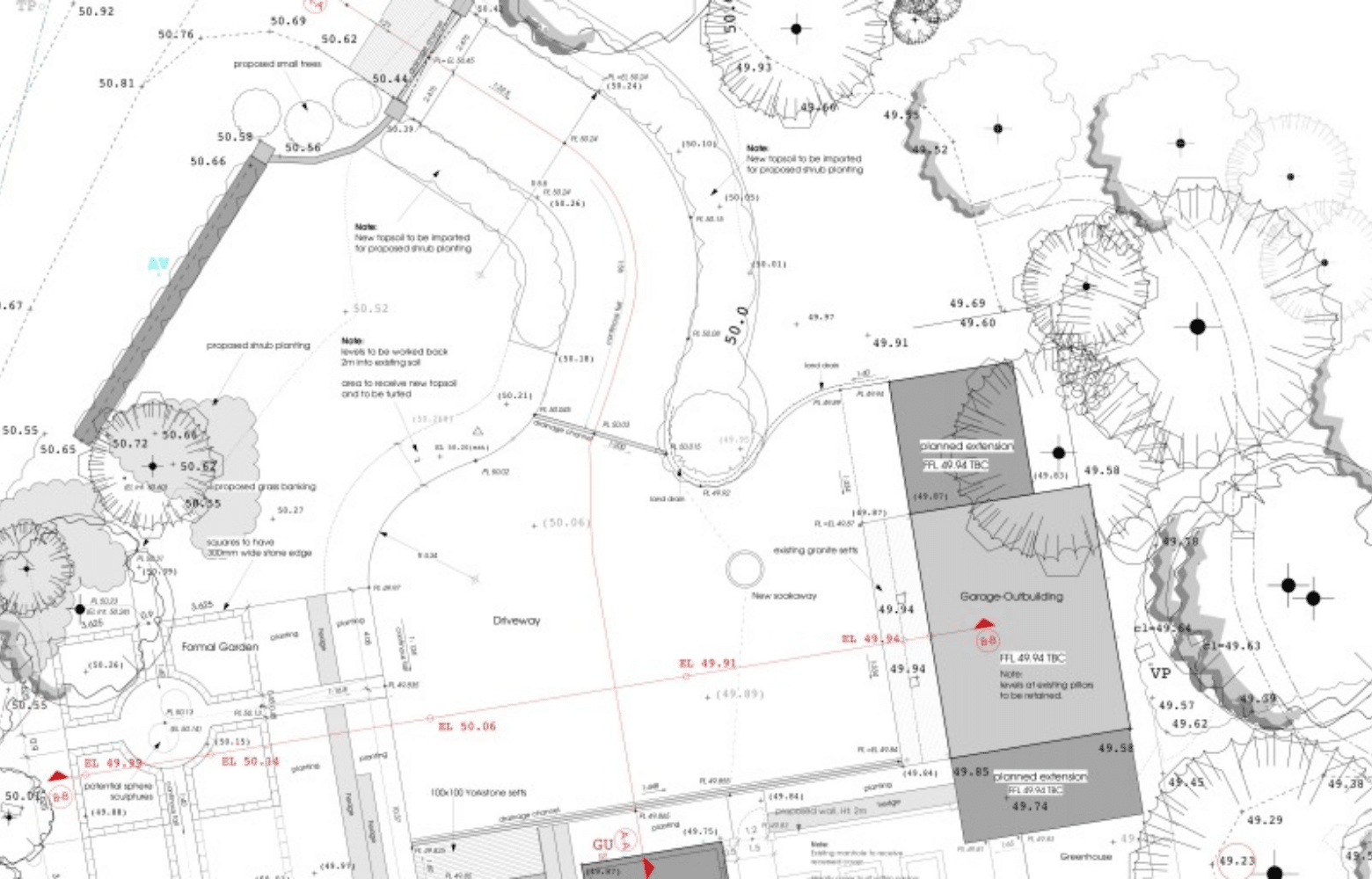 Planting
The planting stage is usually covered in the design stage but for clients who wish to remain closely involved in the planting process, you will be able to work with Andy to oversee this. If you are happy to entrust the team with the whole planting process, this can of course be arranged.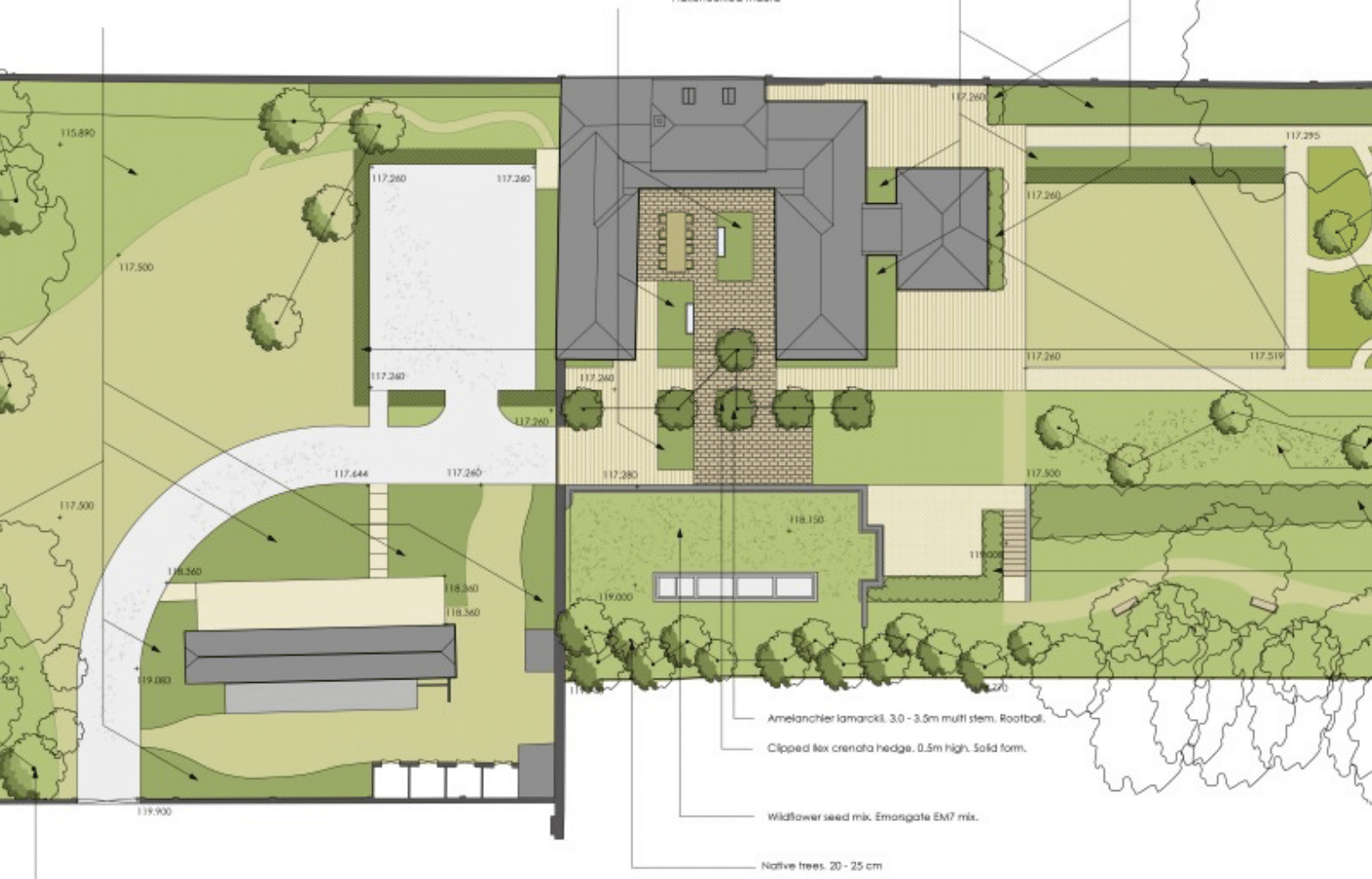 Tendering
For tendering, the final design, drawing package, bills of quantities and any additional specifications will be handed two a few landscape gardeners trusted by Andy. The landscape gardeners will visit your garden on a date and time of your choosing to provide an itemised quote. Andy will personally analyse and from this, produce a tender report highlighting and addressing any concerns or merits of each.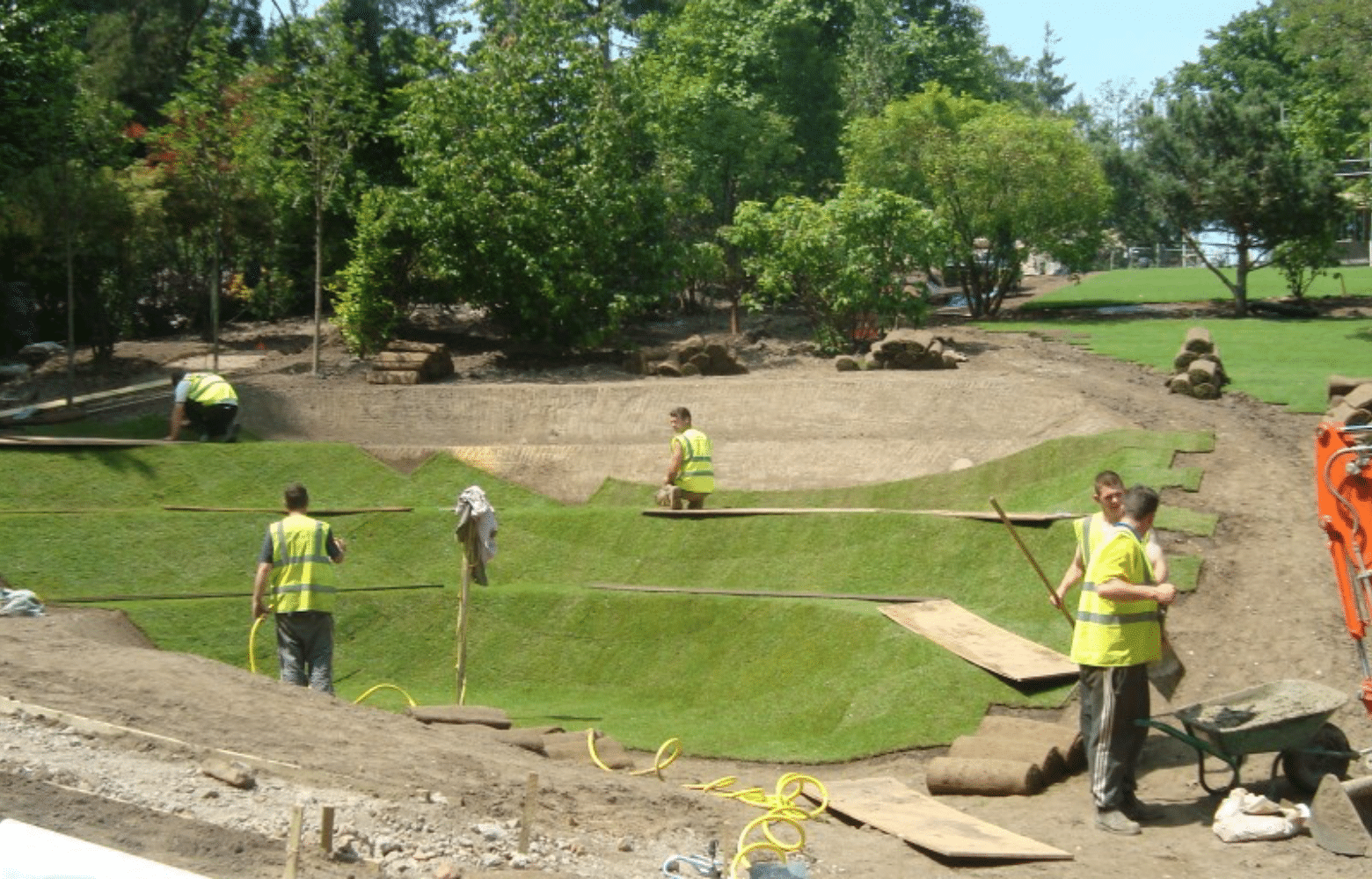 Sustainability
Andy is always looking for new ways to incorporate sustainability into each project we undertake. This ideology covers both the sourcing of sustainable materials as well as the environmental impact of our designs.
For example, if water features are a key theme in your garden and landscape design, we may look to incorporate grey water recycling and rainwater harvesting. We also use low carbon lighting and energy controls where possible (if your garden plans to feature a unique lighting design).
make an enquiry
Portfolio
Our work is frequently featured on television and in books, magazines and newspapers worldwide. Andy regularly appears on gardening programmes for the major UK telveision channels and radio stations, including the RHS Chelsea Flower Show for the BBC since 2005.
make an enquiry