lights – yekaterinburg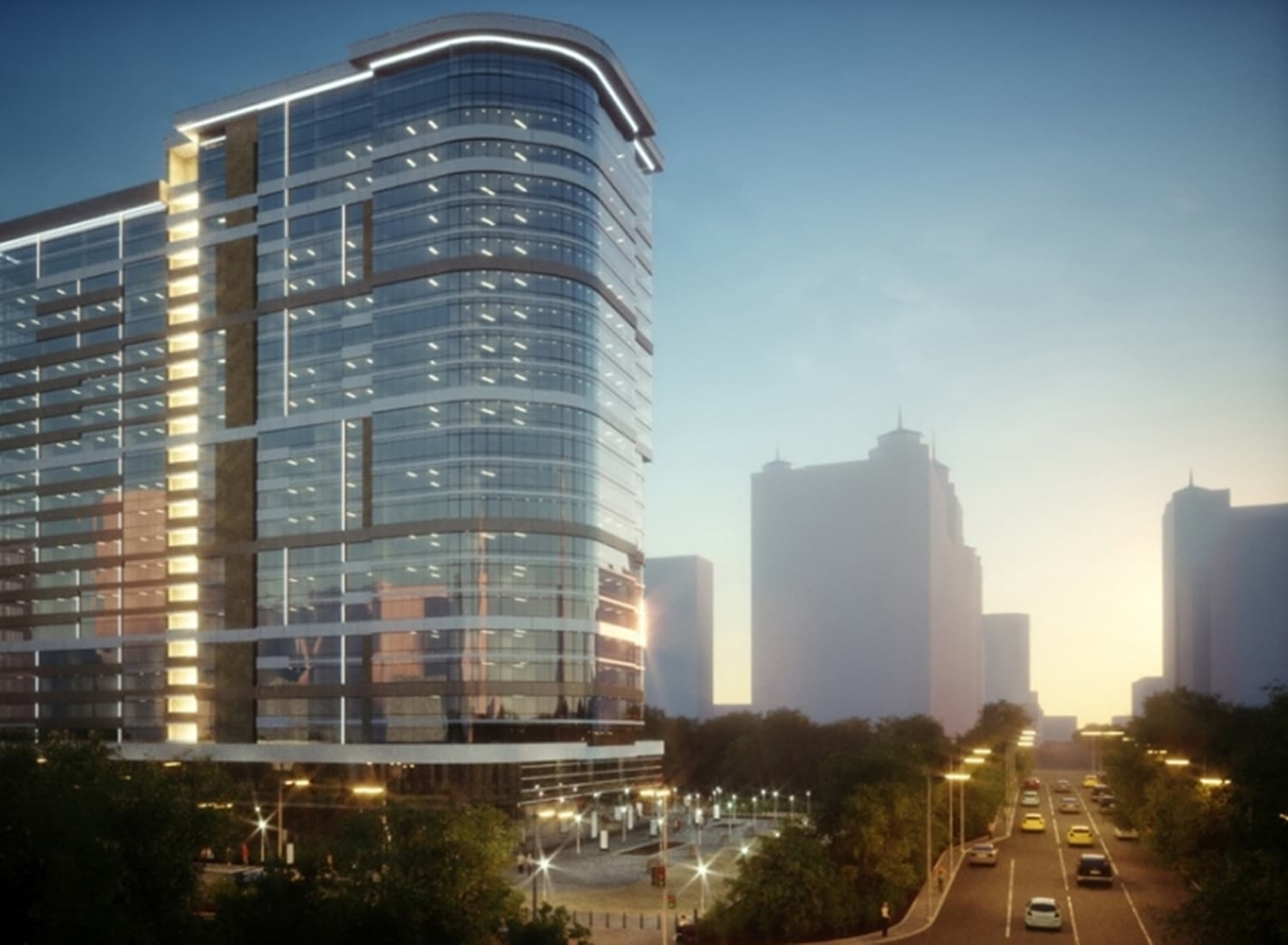 yekaterinburg, russia
Completed: 2016
Client: Atomstroykomplex
Size: 1.4 hectares
LIGHTS Yekaterinburg, is a modern residential apartment complex in Yekaterinburg, Russia. The spacious, turnkey apartments, with contemporary interiors designed by the renowned Za Bor architecture workshop, feature large windows offering panoramic views of the surrounding city landscape, and the complex features a restaurant, grocery store and beauty salon, as well as landscaped gardens and playgrounds that wrap around the building.
ASD created a contemporary garden layout featuring radial hedges and walls, dividing the space into garden areas, playgrounds and riverside viewing platforms. A feature pool with fire bowls creates a dramatic entrance sequence as you arrive at the development and is enclosed by a curved, granite-clad wall. A series of trapezium shaped, granite and timber pavilions lead into the garden, creating shade and shelter with seating amongst pockets of planting. The clipped radial hedges, reaching out into the garden spaces, create contrast against the loose planting, with interest created throughout the year with the use of large blocks of grasses and winter interest shrubs that will emerge in the autumn after the main summer perennials die back.
The lighting was carefully planned to be integrated into bespoke signage and seating, as well as up-lighting the beautiful bark of the multistemmed Prunus maackii 'Amber Beauty' – gorgeous umbrella trained specimens chosen from a specialist nursery in Germany and perfectly suited to the Yekatinburg climate – a great feature in the winter, the golden-orange bark in stark bright contrast to the snow covered gardens.