merchants square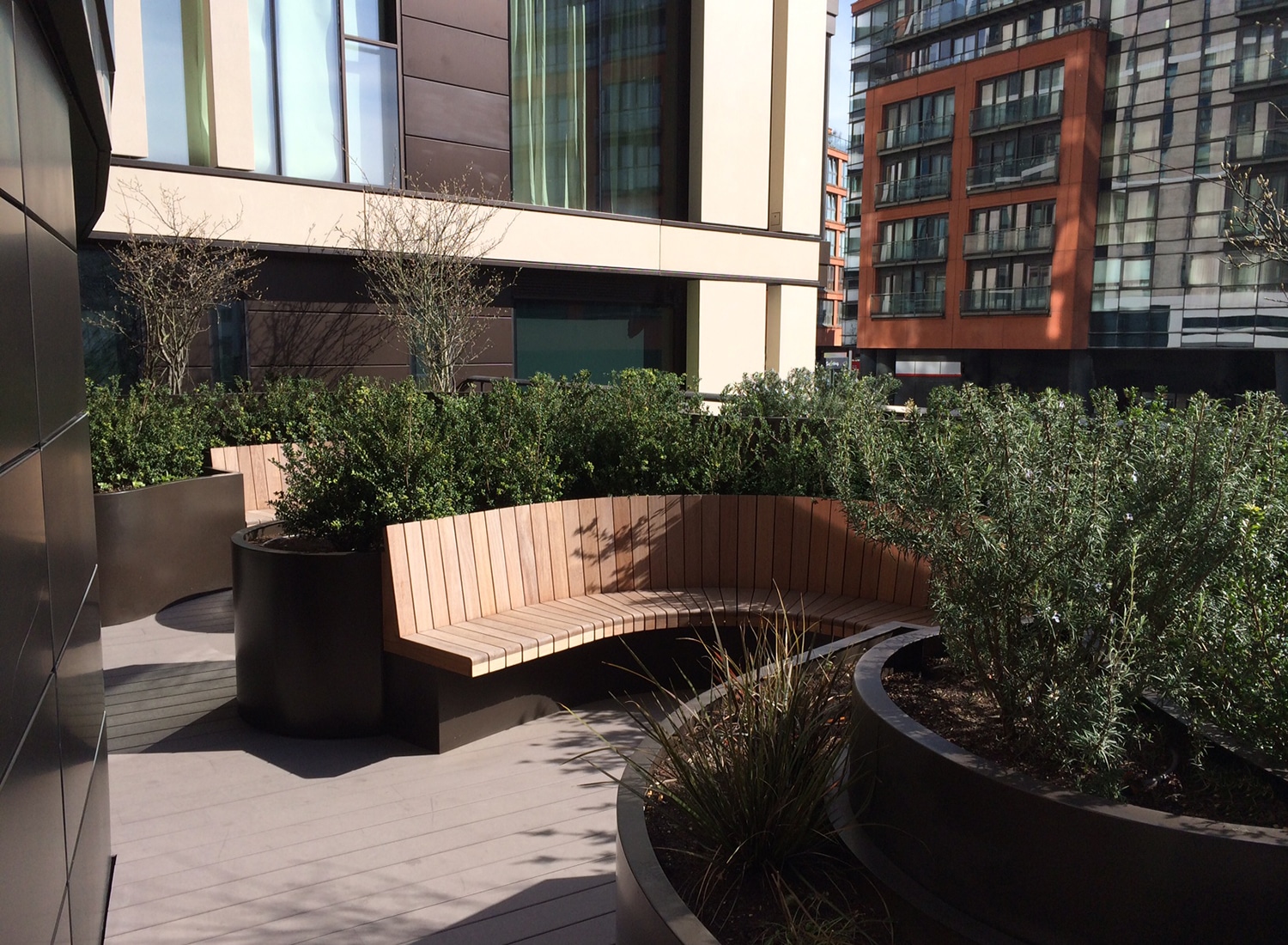 paddington basin, london
completed: 2014
client: european land & property ltd
architect: robin partington & partners
photography: nick haddock
With the roof gardens at Merchant Square we wanted to create variety and adventure in a style to compliment the architecture all in a very limited space.
The terrace has the advantage of looking out over the hustle and bustle of people wandering through Paddington basin below as well as the reflective calm and stillness of the water, which so defines the space.
As the majority of the landscape here is hard we wanted to make these gardens soft, we wanted to wrap people into the planting to feel protected from the climate as well as cocooned in the safety of the building
Our approach was to create a beautiful organic sculptural space, which we could then embellish with planting. The form we eventually decided on allowed for a variety of pods, in both size and use. We developed metal planters and had these bespoke fabricated and finished in bronze to evoke the strong organic forms of past sculptors.
The planting was simple and structural evergreen hedges accompanied with sedum and grasses to evoke water and animation.
On the roof behind the terrace we created an interwoven design of miscanthus hedges creating cells to be planted with a variety of herbaceous perennials for seasonal interest.