singapore garden festival 2014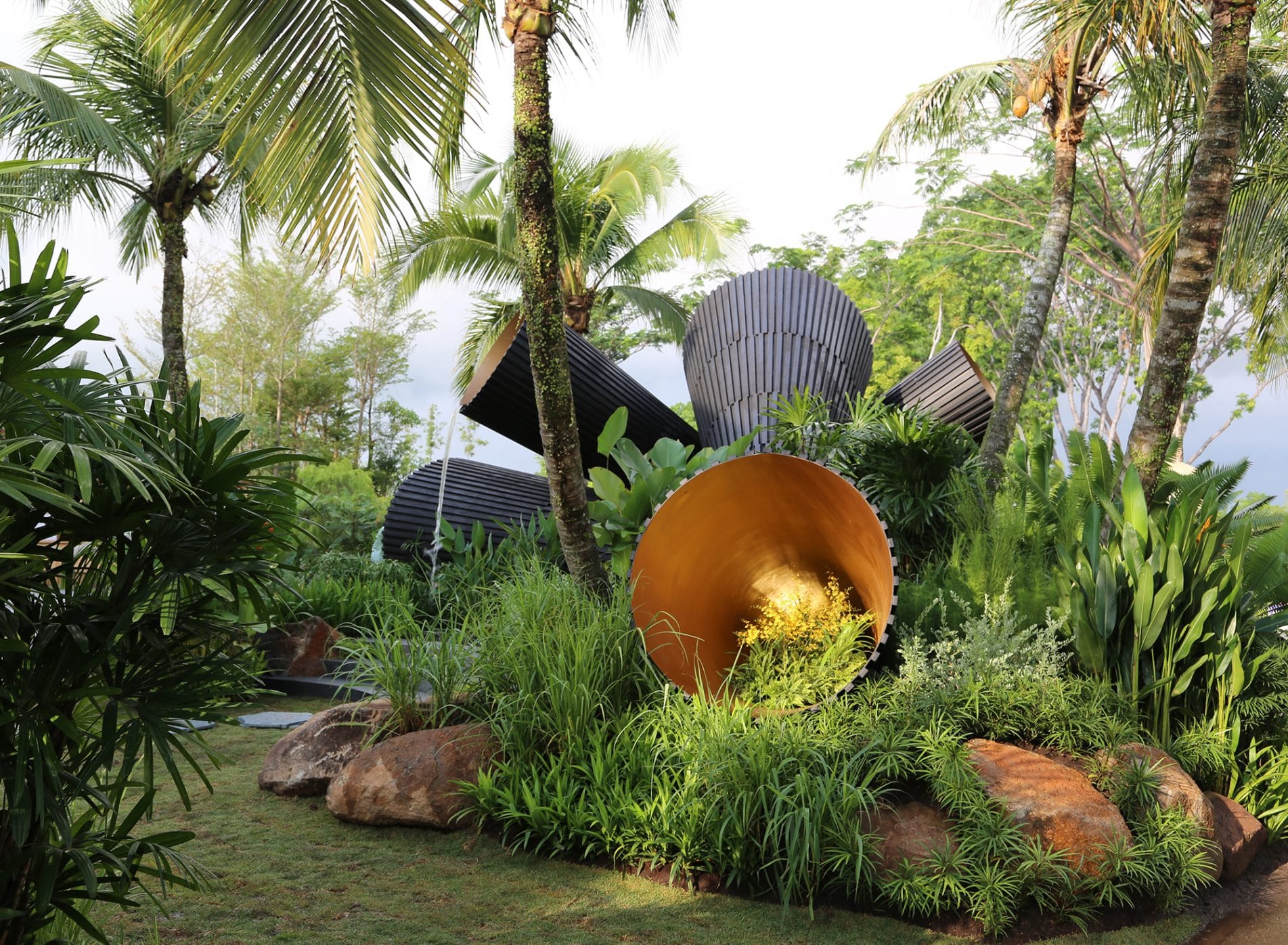 singapore
awards: gold award and best outdoor lighting award
photography: andy sturgeon
Full Circle?
The environment, global warming and sustainability have rapidly climbed the political agenda yet we are bombarded with conflicting messages as entire countries have downscaled commitments to green policies while others have walked away from the Kyoto Protocol. Deforestation continues unabated and the emissions from developing countries seem to spiral out of control. Yet one clear message is emerging from the fog: Plants are central to our lives and are key to global food security, medicine, climate and our general well being.
This is a garden of crystalline forms, blackened and ravaged on the outside from the harm that man has caused to the environment yet inside they cradle and treasure plant life and are gilded, perfect and protected.
Indigenous populations have recognised plants worth for millennia. Modern societies had lost touch but now we are relearning that plants are key to our existence. Have we finally come full circle?