singapore garden festival 2012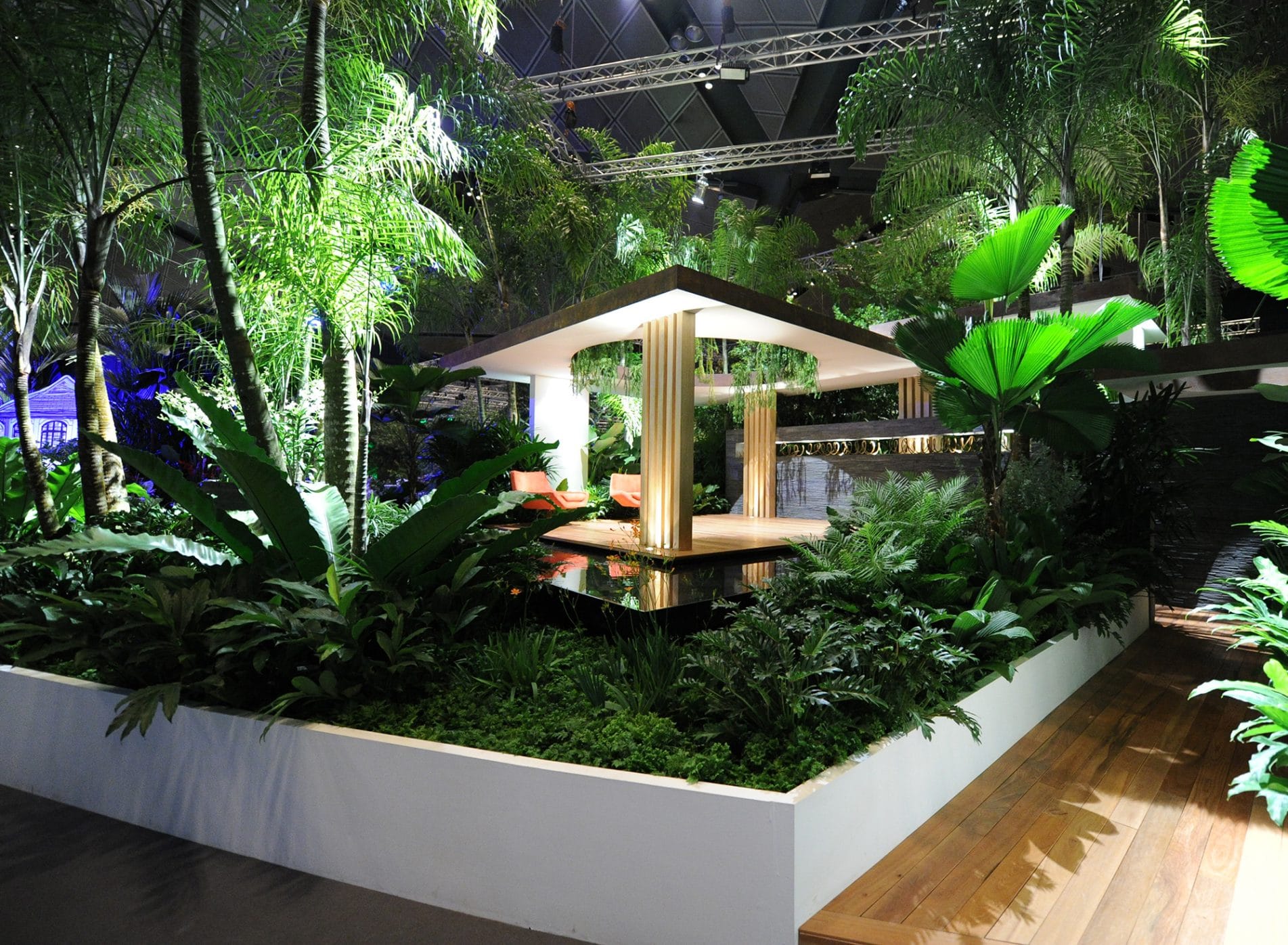 singapore
awards: gold award and horticultural excellence award
size: 100m2
photography: Chiu Ping
Primarily this is a real garden space which is embraced by planting, water and natural materials including stone and timber but there is an underlying message:
The garden acknowledges that man can make an intervention in nature but we cannot conquer it and ultimately nature gets the upper hand.  There has to be equilibrium and balance between man and his environment but it is finely balanced and can tip either way.  This is shown by the way the structures sit amongst the planting with one canopy totally within the planted zone as if reclaimed by nature.  The three pots also sit amongst the planting but are now being enveloped by planting.  Perhaps man is losing the battle?  Epiphytes trailing from the roof demonstrate how nature will soon colonise and reclaim no matter what we do.
The rusty metal also shows how time and the environment will impact on man's endeavours.  The metal sculpture is skeletal showing a remnant of something ravaged by time and the environment and yet it has its own beauty.
The garden is inspired by the Barcelona pavilion of Mies van der Rohe.  The horizontal planes slide over each other defining semi open spaces which are neither inside nor outside.