faberge big egg hunt 2012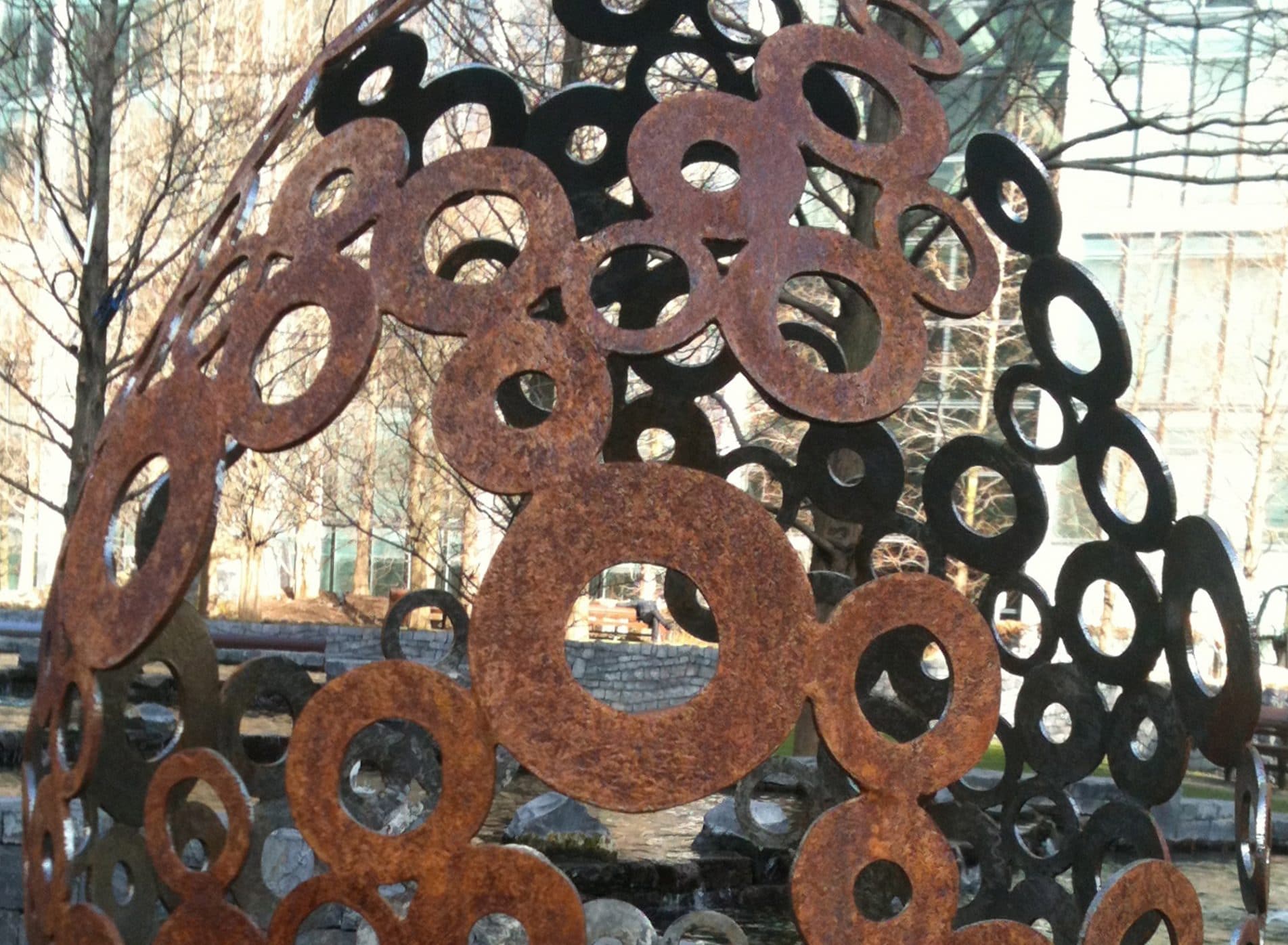 london
The Faberge Big Egg Hunt, launched by Tom Parker Bowles was a 2012 charity fundraising campaign in aid of Action for Children and The Elephant Family.  Around 200 artists, celebrities and designers created and painted metre high fibreglass eggs which were scattered across the capital.
Among the artists contributing designs were Sir Peter Blake, Polly Morgan, The Chapman Brothers, Vivienee Westwood, Giles Deacon, Zandra Rhodes, Diane Von Furstenberg, Sophie Dahl, Martin Aveling, cartoonist Alex Williams, film director Sir Ridley Scott and Landscape Designer Andy Sturgeon.  The eggs were auctioned for a total of £667,000 and my egg raised an amazing £10,500.
 'It is but it isn't' was inspired by my then forthcoming Chelsea Flower Show garden and was formed from rusted steel rings that were polished on the inside.  The result was a skeletal egg, a reminder of the fragments left after the hatching of a chick, an optimistic, hopeful event that leaves a once beautiful object broken, ruined and useless.